Your guide to precast concrete for your project tips, Improve construction performance, Building guide
Your Guide to Precast Concrete for Your Project Construction
7 September 2021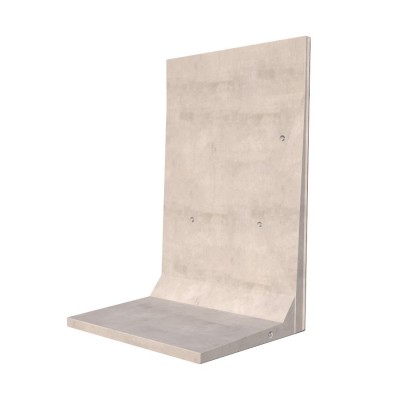 Your Guide to Precast Concrete for Your Project – and Why It May be Your Best Choice
Concrete is undeniably one of the most efficient and sustainable materials you can use for your project, and precast concrete is even one step higher than standard concrete cast on site. The use of concrete has been around for generations, but precast concrete has become a leading option when it comes to various projects, particularly for the building of retaining walls for embankments and flood control.
If you are interested in using precast concrete for your project but would like to know what makes it a uniquely advantageous component, here's your guide to precast concrete for your project – and why it may be your best choice.
The key takeaways:
Efficiency in design and building. With precast concrete, you can have a more efficient model of delivery for your project, and the rest of your building and construction tasks can move forward as scheduled without being disrupted, all whilst you are working out the design.
A versatile and aesthetically appealing choice. Another noteworthy detail about precast concrete is that it can come in virtually any size or shape, and you can have it customised and manufactured in many colours as well. You can even opt for various finishes that can complement the overall design of your property or structure.
Reduced expenses. There's another aspect about precast concrete that makes it even more popular, especially if you have budget constraints. It is a component made and manufactured in a special, temperature-controlled environment and facility, and your chosen manufacturer and supplier will deliver it only when it has passed a thorough inspection. The mere fact that they make it off-site is already beneficial to you because it means you don't have to worry about safety risks on your site, and you don't have to deal with any disruption that can affect your set timeline or schedule. Since you don't need as many workers to construct the precast concrete panel system, you can also save on your labour expenses.
Easy maintenance. Precast concrete is not difficult to maintain – most consumers decide to leave it as is to give their premises or property an industrial look. But if you do decide to have it painted, you would only need to repaint it once every five years or even ten years. Those who opt for a precast concrete retaining wall need not worry about exposure to the elements, as the wall is already inherently durable and can stand up to the harshest wind and rain.
Noise control. Since concrete itself is naturally dense, your precast concrete structure's occupants do not have to be disturbed by outside noise, and this makes precast concrete an ideal option for both residential buildings and commercial properties.
Thermal efficiency. Not only does precast concrete allow for better noise control, effectively preventing noise pollution – it also has better thermal efficiency than most other materials. Your cooling and heating expenses can decrease just because precast concrete is more thermally efficient, and the concrete doesn't react as quickly to changes in the temperature outdoors.
Resistance to natural disasters, mould, fires, and more. If you use precast concrete for your walls or structure, you don't have to worry about its resistance to the above – because it is one of the best materials for resisting rot, mould, decay, snow and frost, and even fire.
Image attributed to JPConcrete.co.uk
https://www.jpconcrete.co.uk/modular-retaining-walls/
Comments on the guide to precast concrete for your project article are welcome
Edinburgh Architecture
National Museum of Scotland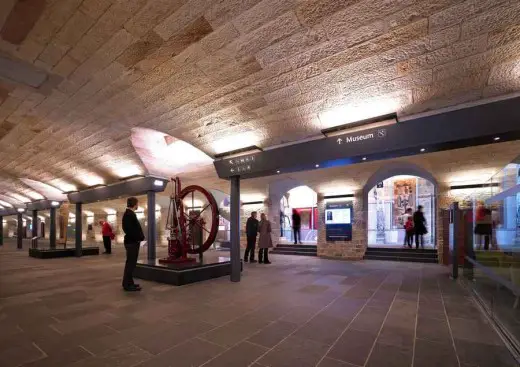 photo © Andrew Lee
National Museum of Scotland
Comments / photos for the Your guide to precast concrete for your project guide page welcome