Inspiring Designers, Product Design, Interior Design Book
Inspiring Designers – Scotland : Architecture
Book on Interior Design
Interior Design Book
product designers: design, art, film, architecture and automotive design
Text received from Dr Paul A. Rodgers:
'I am currently writing a book on Inspiring Designers which is to be published by Black Dog Publishers, London in April/May, 2004.
The book is mostly visually based with images from the areas of design, art, film, architecture and automotive design to name a few. The book revolves around 20 product designers responses to questions I posed during an interview. One question I asked was what buildings/landmarks inspired them.
There are the usual anticipated answers for many of the designers (i.e. Corbusier's Ronchamp, Calatrava bridges, Libeskind's work and the work of Frank Gehry) along with some other more interesting responses (e.g. Kungstradgarden Tube Station, Stockholm).
The reason for contacting the mail list is to see if anyone possesses copyright-free images of these buildings that I could use for inclusion in this prestigious book. Perhaps you have visited these places and have good pictures, slides, etc. I can send you a full list of the buildings/landmarks if anyone is able and willing to help.
Unfortunately I have no budget for this book so we are begging and borrowing as many images as possible from various sources. Thus, I wouldn't be able to pay for the images but I could send you a copy of the book on publication.
If you can provide images can you please ensure the images are in TIFF format (300 DPI) – best or JPG – next best. If you can email them to me that would be great, but be aware that my email service will only accommodate maximum size of 5Mb.
Dr Paul A. Rodgers, Reader in Design, School of Design and Media Arts, Napier University, Merchiston, 10 Colinton Road, Edinburgh
+44(0)131 455 2313/2678 p.rodgers@napier.ac.uk
Opal Lounge



photo from the architect
Edinburgh Festival Theatre



image © Adrian Welch
McEwan Hall



photo © Adrian Welch
Rosslyn Chapel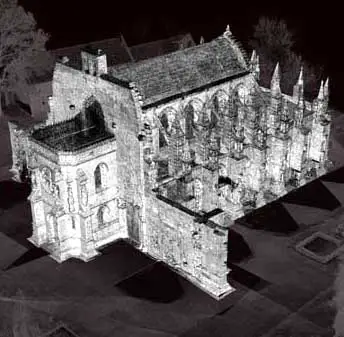 picture from the architect
Revolution Club



photograph from the architects
Royal Museum of Scotland


photograph © Adrian Welch
Ocean Terminal



image © Jason Baxter
Comments / photos for the Interior Design Book page welcome