Moving home checklist 2021 Tips, Online Property Advice, Architectural Guide
Moving Home Checklist 2021
12 Oct 2021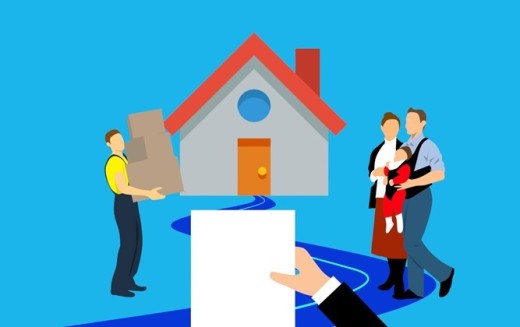 When moving home there's nothing more important than a moving home checklist. Amidst the chaos and thousands of to-do's you need a clean list to keep you on track. Changing address can be stressful enough, even without moving home. This article will cover everything you need to do when moving home in 2021. Let's dive straight into it.
Confirm the dates of your move
First thing is first, before you make a plan you must know when you're moving. This can sound obvious. Of course, you need to know your move-in date when changing address. However, if you are moving everything revolves around this date – from removals and storage to handing over the keys. Once you know which date you're moving in you can plan your address change.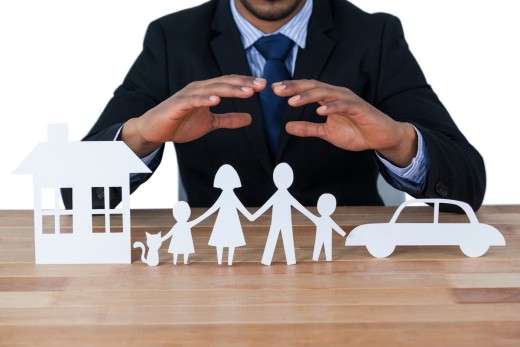 Update your addresses
You'll need to update your address with all of your providers. Starting with utility updates, including your council tax, water, sewerage, broadband and energy. Then, move onto governmental, such as NHS, HMRC, DWP & your dentist. Following that, you'll want to update any subscription services and loyalty cards. These can be done online, via phone or by app. If you're willing to pay you can also use change of address platform slothmove to update these all at the same time. This is accessible here: https://slothmove.com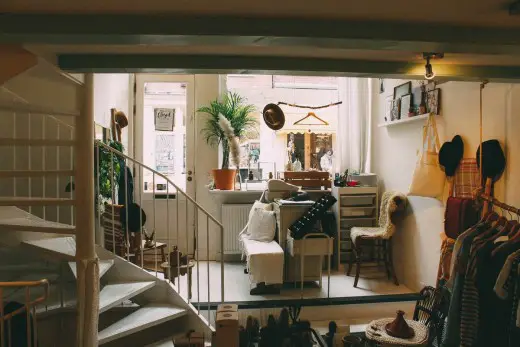 Setup your new home
You will want to setup broadband & energy 4 weeks before you move into your new place. Whether you're renting or buying, the chances are that you'll need to setup broadband. Top-tip: Check to see if you're responsible for paying the energy bills. Some arrangements can often involve 'all bills included'.
When you move into your new place it can take 2-4 weeks to setup your broadband. It can be even longer if you don't have the important connection points. You can check broadband availability for your area here: https://checker.ofcom.org.uk/en-gb/broadband-coverage
Plan your home
Taking a few moments to plan out your new place can save you tonnes of time in the future. Start by thinking about what you need in each room. Think furniture, TV's all the way through to the small stuff like bins and cutlery. Knowing where you will place your items in advance will help you prioritise what you buy and what you keep when you move.
Additionally, you can have a clear window to purchase all the items you need enabling you to reduce your spend. You can actually reduce the price of your new items by as much as 30% by planning ahead. Regularly check places such as Amazon lightning deals for offers. If you're on a budget you can also try charity shops and marketplaces such as Facebook & Gumtree for a bargain. Take a look at NYC movers for your moving needs.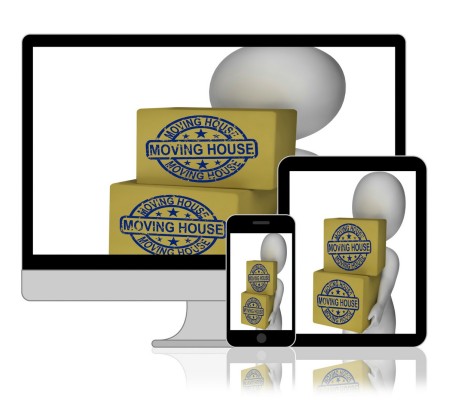 Have a big clear-out
When moving home the most-dreaded event is the big clean. If you're selling your home it will be a requirement to get it into an acceptable standard before moving. Failure to do so can result in hassle down the line and in extreme cases void the sale of the property. If you're renting and don't clear out you'll be liable for charges to your tenancy deposit. Either way, you'll want to get your place sparkling. One of the best ways to approach this is to clean little and often. Work through your place room by room and weeks in advance.
Home insurance
If you're buying a home you'll also want to get your home insurance sorted. Technically, this can be done at any time. However, if you fail to setup your home insurance you are exposing yourself to significant risks. In a worst-case scenario, if your home were to subside, or burn-down with a mortgage you will be liable for the entire mortgage cost.
Hopefully you've found this moving home checklist has been helpful. The most time-consuming aspect of the home move is usually the address change admin. Following that, the most important aspect is insuring you've setup your new home including insurance and utilities. Finally, when moving home remember to take some time to enjoy the process. A checklist will help keep you focussed, but remember to find an opportunity to enjoy the process.
Comments on this Tips for Moving home checklist 2021 article are welcome.
Edinburgh Architecture
Liberton Brae Townhouses
Design: LBA Architects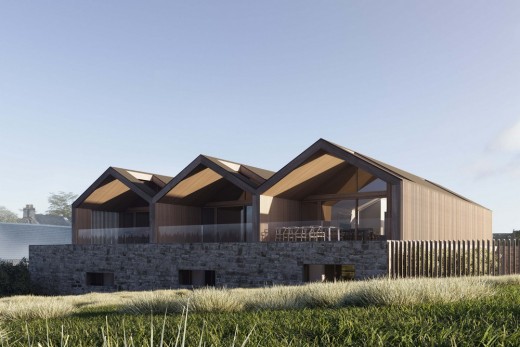 image courtesy of architects
Liberton Brae Townhouses
St James Quarter Edinburgh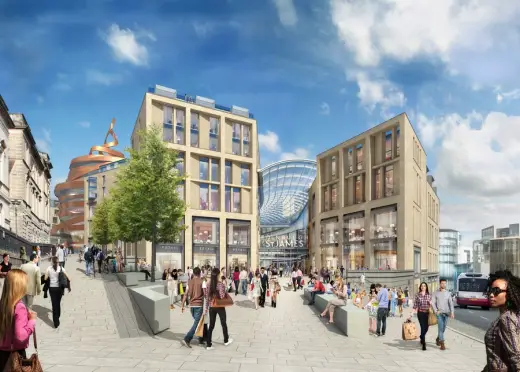 image of the development
St James Quarter
Comments on this tips on Moving Home Checklist 2021 advice article are welcome