Main reasons why people place flags by their homes guide, Online tips, Property advice
The Main Reasons Why People Put Up Flags Outside Their Homes
29 October 2021
There are no proper resources that explain the origin of flags. It is still unknown who came up with the idea of utilizing a piece of cloth for patriotism and how it was invented. However, in the old ages, the use of standards and field signs were common in warfare that was known as 'flag-like or vexilloid'.
In ancient Assyria and Egypt, the idea originated where standards like Derafsh Kaviani, the eagle of Augustus Caesar, or dragon were used by ancient civilizations. In contemporary times, flags are defined as a piece of cloth that is square or rectangular, and is attached by one end to the rope or pole and is used to represent a nation.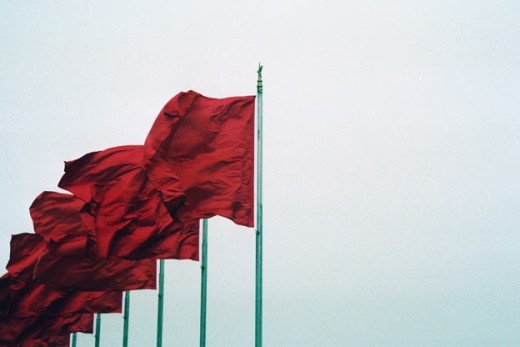 Why Do People Put Up Flags Outside Their Homes?
Represents Nationality
In the context of modern times, flags are widely used among citizens as an act to represent their allegiance. Flags are the emblem of a nation and are used to embed a nation's history, present, and future states in a single visual.
Symbol of Patriotism
Displaying a flag will always remain an expression of patriotism among the nations. If you want to display a flag outside your home, then make sure the fabric you are using is durable and has tolerance against the outdoor environment. The manufacturers at Ultimate Flags understand the importance of high-quality fabrics that can resist harsh weather conditions to be able to display in outdoor settings. Always go for flags that are waterproof, double-stitched, and easily attached. Make sure the fabric has a fade-resistant dye to prevent damage during storms or rainfalls.
To Commemorate Important Public Days
Public events like independence day, festivals, or any significant event associated with a particular country is the best time to display flags. Citizens fly flags outside their homes as seasonal decorations to celebrate their important national events.
Used in Parades or Protests
Flags are also used in public events like parades and protests as a symbol to represent their nationality and national ideologies. They can be used as parade banners in public processions or as pride flags during a protest.
Some Key Facts About Flags
There are some key facts that you must consider before using flags in the:
A flag can be washed and repaired when it is needed.
Dispose of your t-shirts in a dignified way if it has a flag printed on them.
Flags should not be used for advertisement purposes.
No limitation decides if a flag is active or not. Even a flag with less than 50 stars can still be considered living.
Weather flags still need to be taken care of despite their resistance against harsh conditions.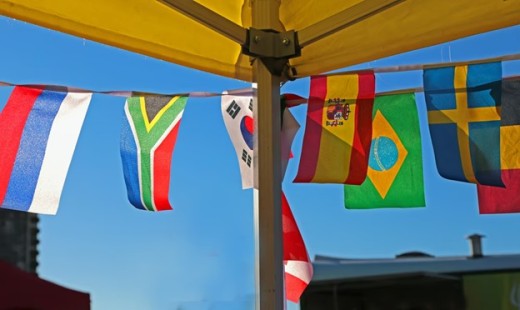 Hoisting and flying a flag is a way to demonstrate patriotism for many people around the world. Numerous patriots and individuals that believe in a cause or support an organization display flags outside their homes, companies, offices, and public places. According to some studies, people with less education and income do not often display flags as compared to those with better resources and education. However, whether people may or may not fly them, flags will always remain a patriotic sentiment and a representation of the particular country.
Comments on this guide to the main reasons why people place flags by their homes advice article are welcome.
Edinburgh Architecture
Liberton Brae Townhouses
Design: LBA Architects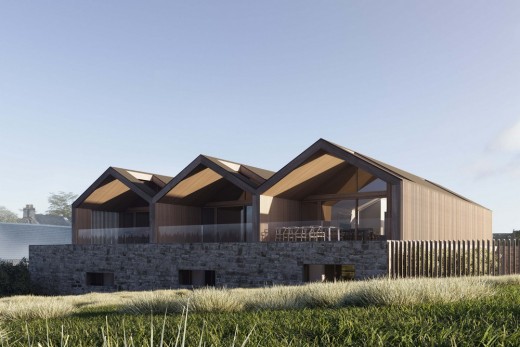 image courtesy of architects
Liberton Brae Townhouses
St James Quarter Edinburgh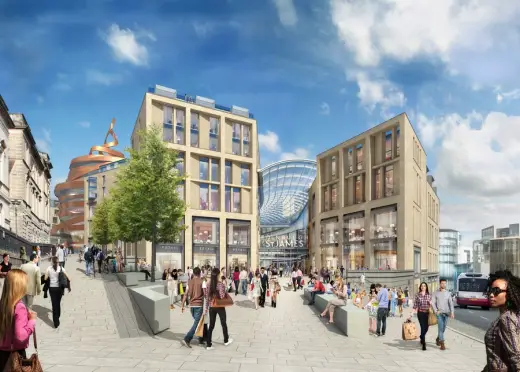 image of the development
St James Quarter
Comments on this Main reasons why people place flags by their homes guide article are welcom