Trusted Top Tricks to Apply When Using Oscillating Tools Advice, Power Blade Tips
Top Tricks to Apply When Using Oscillating Tools
3 Jan 2020
Some people rather choose simple, non-electronic hardware tools than multi-functional, power tools, such as oscillating tools, but that is simply because they are not aware of the benefits provided by this little monster.
In this article, we are going to shine a light on all the awesome things an oscillating tool can do. Once you are done reading this article, you will never look at this tool the same way again.
If this is your first time using this tool, you may have a little difficulty in handling it because you don't know the right tricks to apply to make maneuvering this tool smooth and effortless. You can find great oscillating tools at Stonex.
The Purpose of Oscillating Tools
Oscillating tools generally come with various head attachments because they all have unique purposes. For example, for plumbing, you will need a stainless, treated blade to cut through metal pipes and plastic.
On the other hand, for woodwork, use the thinnest blade for efficiency and power. The most popular oscillating tool blade is the bi-metal blade, but there are other types of blades as well depending on their uses.
Scraping
Scraping blades are used to remove carpet, undercoating, paint, silicone, and tile adhesive. You can get them in wide mushroom shape and wide straight shape.
Rasping
You can use these blades for coarse sanding of wood, stone, concrete, tile adhesive, and fillers. You can get these blades in triangular, round, and finger shape.
Sanding
Sanding pads can be found in plain triangular, perforated triangular, and 4 ½ inch round shapes. The abrasives are made of zirconium for thick surfaces and are made of aluminium for universal use.
Cutting
Shearing and cutting blades are used on cardboard, carpet, felt, lino, rubber, polystyrene, and leather. Furthermore, hooked cutting blades are used on deck caulk, gun wales, cabin chinking rails, and cleats.
Polishing
There are several polishing pads including: fleece pads, bristle fleece, and medium density felt. These tools are basically used to polish stainless steel, aluminium, chrome, and gel coat. Besides, it also gets rid of discoloration from weather.
How to Attach or Change the Blade
Once you have figured out which blade to use for what purpose, you have to attach the right blade to the oscillating tool. Adaptors can be used to expand blade options or to attach blades of other brands onto your tool.
The good thing is that some blades can be attached to the tool without using a hex key or wrench. The best way to fit blades into the tool is to follow the owner's manual. It will describe the procedure elaborately.
However, remember this safety precaution: Always attach or change the blades after switching off the tool and unplugging it from the power socket.
How to Cut Pipes
To cut pipes, you have to attach a blade that is 2 ½ inches from the oscillating tool. You want a narrow blade because it allows the pipe to cut more with less strain.
How to Cut a Metal
For cutting metal objects, you will need a bimetal blade. We recommend this blade for those who often work with metal and wood.
This blade can be used to separate frames that are joined together and for roofing nails. What's more: a bimetal blade has cobalt steel teeth, so it can also cut through soft metal and metal pipes.
How to Remove a Trim
When you trim the wall, you have to make sure that you don't damage anything, so you should trim the wall gently by slicing with a metal blade.
You should be aware of nails. Scrape off the sheet so that you can protect the wall.
How to Trim Door Casings
You should trim the base of your door casings when new floors are installed. The oscillating tool will make your job really easy.
Attach a wood blade to your tool. Then, cut through the casing while holding the blade flat against the floor.
Get rid of the waste that is produced from trimming the wood. Eventually, the new floor sits perfectly under the casing.
How to Remove Paint
In order to remove paint, you have to use the scraper blade. Once the paint is removed, change it to a sanding pad. When removing paint, begin with a coarse abrasive, then slowly work your way towards perfect smoothness.
How to Detail Wood Sanding
For wood sanding, pick blades that are ideal for the purpose. The attachments are basically used for wood fillers, smooth wood, and topcoat finishes.
The attachments are also compatible with hook abrasives. The blades can adjust to any angle you desire, so it makes it easier for you to work on the ceilings, inside cabinets, under the floors, and behind the walls.
How to Cut Drywall Openings
The oscillating tool allows you to cut rectangular and square holes precisely, even on the drywall of the ceiling. Some of the functions that are performable are installing ceiling boxes for lights and fans, installing electrical boxes on wall outlets, and repairing damaged areas of the wall.
How to Salvage Room Moldings
Salvaging wood moldings without causing a wreck was impossible until oscillating tools were introduced. All you have to do is to fit a fine-tooth metal cutting blade to get the job done effectively. Not only can you do mouldings, but you can also trim the room, mold shoes, complete door or window casings, nail finishing, caulking, and dry painting.
How to Grind Away Grout
The grout in your bathroom may be annoying you, but an oscillating tool can remove the grout, as well as remodel and repair the room. For this purpose, you need to use the carbide-grit attachment to cut the grout between the floor and tiles.
The attachment blades for removing grout comes in different thickness. The shapes of the blades are used for both wide and narrow grout joints.
Top Tricks to Apply When Using Oscillating Tools Conclusion
At first glance, learning to operate oscillating tools may look very confusing. However, with practice, you will start to enjoy using these tools.
Just having one of these tools at your disposal can change the way you do woodwork, metal work, and plumbing. Whether you wish to use these tools professionally or as a hobby, you will become quite attached to it once you figure out the tricks to use it.
Many people have invested in oscillating tools and its various blade attachments to get various work done. We hope you got inspired by this article.
Comments on the Quick Guide to Top Tricks to Apply When Using Oscillating Tools article are welcome
Scottish Architecture
Contemporary Lothian Buildings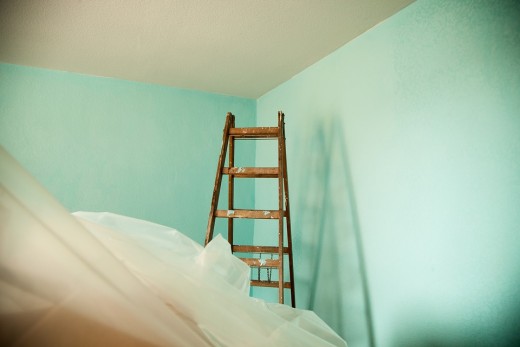 image courtesy of article provider
Comments / photos for the Top Tricks to Apply When Using Oscillating Tools page welcome