4 things to consider when looking for a great architect for your project, Building Design Tips, Online Advice
4 Things to Have in Mind When Looking for a Great Architect
1 Nov 2021
Hiring an architect may seem like a completely far-fetched proposition, but there are actually plenty of compelling reasons to hire one when you need to. You don't need to have high falutin design aspirations on a gargantuan scale, but there are a few things where you will need the help of an architect to better organize your plans.
Most plans, regardless of scale, can be hard to manage and the details are overwhelming, which is where architects come in. If you're interested in hiring one but are unsure of the qualities you should be on the lookout for, then the following article is for you.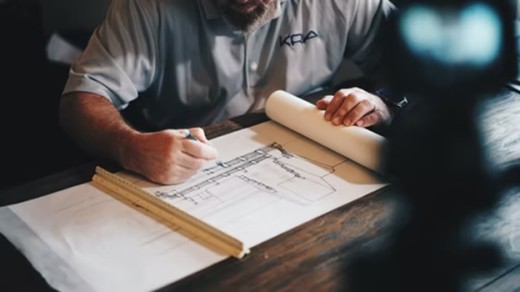 1. Consider the Time Frame
Architects need some crucial pieces of information before they start to work. If it is important to you to complete a project within a strict time frame, then you should think twice about hiring one. They will work to establish a feasible timeline early on, and it may not be exactly what you want to hear. However, they will ensure excellent work, whether you're remodeling or building an entirely new home from scratch.
2. Research the Best Architects
As with most things in life, research is deeply important. You should look for the best pros in your area because ideally, they will be professionals who are also familiar with the varying local Canadian ordinances and laws. For this very reason, the experts from G. Douglas Vallee Limited urge prospective clients to only hire those who provide excellent recommendations. The last thing you need when undertaking a new project is to deal with terrible work leftover from negligent architects and contractors. Getting people who are familiar with the area and vetted for their expertise will help.
3. See if You Need a Team
Some projects need a larger team to manage the work at hand. One thing you should take into consideration is whether the work you're hoping to accomplish requires more than one professional to help create the layout and implement the necessary plans. In this case, it is especially important for you to hire an architectural firm with people that you trust. The firm will be responsible for not just the architects but also the contractors you're expected to work with, so again, choose firms wisely. As an extra precaution, it's helpful to research all the parties involved to ensure that they are the right fit for your project, and can be fully entrusted with the plans at hand. The bigger the team, the more follow-up is required from you to ensure things move smoothly.
4. Work on the Budget
Hiring an architect isn't cheap, so you'll need to be prepared for the expenses from the beginning. Work on the budget and discuss all the relevant details with the architect. If you have any constraints or areas of worry, be straightforward to them. It's important to set realistic expectations well before the construction begins.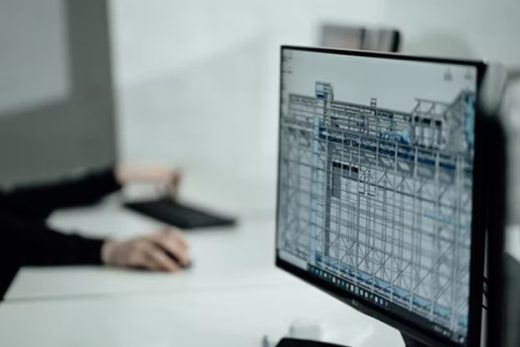 An architect isn't required for every project, of course. In all cases, carefully consider all the factors at hand before discussing with the architect. You are about to entrust them with an important task, so be sure that you enter the ring with all the tools you need at your disposal.
Comments on this 4 Things to Have in Mind When Looking for a Great Architect for Your Project article are welcome.
Edinburgh Architecture
Liberton Brae Townhouses
Design: LBA Architects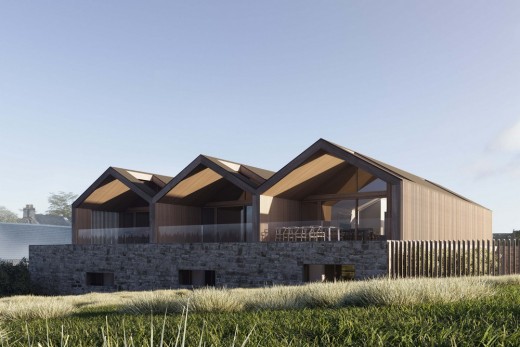 image courtesy of architects
Liberton Brae Townhouses
St James Quarter Edinburgh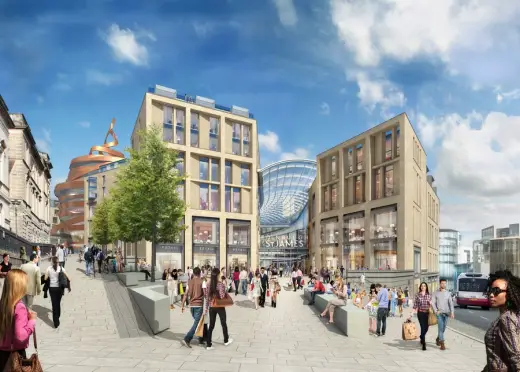 image of the development
St James Quarter
Comments / photos for the 4 Things to consider when looking for an architect for your project page welcome