Home Renovations Guide, House Refurb Tips, Property Renewal Advice
Art Deco Styles For Old Homes
11 Sep 2019
Art Deco Styles For Old Homes
The Art Deco style was a short-lived movement that had a significant influence on architecture, art, fashion, and furniture design. Art Deco style houses brought a refreshing change from the eclectic and revivalist styles seen before. This style of architecture is mainly applied decorating where the buildings are embellished with vibrant color, bold geometry, and stylized, detailed works.
Art deco was quite popular between the 1920s to the 1940s with its glamour, luxury, and symmetrically rich shapes. While house hunting, you may come across some homes that were designed in this style. With the right mortgage broker such as Habito, you can access loans to purchase your home – see https://www.habito.com/mortgages/mortgage-comparison.
Art deco style feature characteristics
Materials
Materials used include stucco, concrete smooth stone, and terracotta. Metals like steel and aluminum were used together with transparent and opaque glass for decorative purposes.
Roof
Flat roofs were adorned with spires, parapets and tower-like constructs to enhance an entrance or corner. Decorative additions like chimneys were added to roofs to improve the design of the house.
Windows
Art deco style windows appear as either square or round in shape. The windows were arranged in a systematic pattern to maintain the building's streamlined appearance. Clear or decorative glass was used to fill openings in walls to let in more light. They created a contrast of solid and void shapes in the structure off the building.
Entrances
Elaborate constructs often embellished doors and entrances to art deco style buildings. The extent of the decorative motifs used varied according to the designer and the building.
If you are ready to add or restore some art deco style to your home here are some tips you can use.
Add some art deco style statement pieces
Statement pieces draw the attention of the room and pull it together. Adding some art deco inspired accents can add a touch of style to your home.
From artwork, wall hangings to furniture, you can introduce the geometric aspect of art deco to your home. Switch your sofa for a geometric piece or add a carpet with geometric shapes into your space.
Focus on streamlined shapes
Whether it is furniture or decorations, stick with symmetrical shapes and refined edges. To add the streamline flow or symmetry to the interior, ready made streamline & symmetrical curtains are the best go. You can search online for a place to buy ready made curtains with streamlined drapes and symmetrical prints to bring more symmetry to your place.
Lavish fabrics are used to elevate the look and feel of the home. They give the appearance of wealth and class and add style and comfort to the house. Metals are also used to decorate mirrors and fixtures on your walls.
Add an over the top glamorous feature
Whether it is a bathtub, a chaise lounge chair, or a Japanese style table, adding a piece of over dazzling furniture is a great way to channel this style.
Art deco is a softer version of the modern industrial style, so it has to project a balance between modernism, elegance, class, and beauty. It goes beyond architecture and is especially relatable to industrial design examples like jewelry or fashion. You can look to these kinds of elements for inspiration.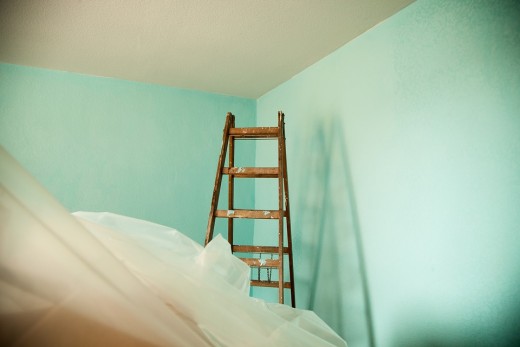 image courtesy of article provider
Scottish Architecture
Comments / photos for the Art Deco Styles For Old Homes page welcome