Edinburgh Architecture News 2019, Lothian Buildings, Architects, Images, Design Scotland
Edinburgh Building News 2019
Scottish Architectural + Construction Updates – East of Scotland Property Design Information
Edinburgh Architecture news for 2020
2019
Edinburgh Architecture News
6 Dec 2019
New Proposals for Edinburgh's New Town Revealed
Homes, Offices, Hotel and Local Amenities Proposed for Former RBS New Town Site
Ambitious new proposals have been unveiled for one of Edinburgh's largest development projects for more than a decade.
The New Town North development is set to transform the 5.9-acre former Royal Bank of Scotland site in Edinburgh's New Town. The project is being delivered by property company Ediston on behalf of Orion Capital Managers whose fund bought the site in May 2019.
New Town North Development News
21 Nov 2019
Housebuilder Supports STEM Curriculum at Local School
Award-winning housebuilder Urban Union is fostering STEM (science, technology, engineering and mathematics) talent among primary pupils in north Edinburgh by running a competition designed to test innovation and creativity.
The competition with Pirniehall Primary, which is located less than a mile from Urban Union and the City of Edinburgh Council's Pennywell Living development, saw primary 4 – 7 pupils create house models from scratch using woodwork skills.
24 Pupils picked up awards for their efforts in architectural design, property layout and execution of the marketing brochure.
Ross Neilson, STEM coordinator at Pirniehall Primary School said: "Working with Urban Union on this competition has been a fantastic way to bring the lessons the children have learnt in class to life.
"Through building the wooden models of their house designs, the pupils have learned how to safely cut with saws, measure accurately and glue their structures together. They also learned how to sell these designs, creating architectural drawings and marketing materials for brochures.
"The team at Urban Union came in to give a presentation and provide further insight into the construction industry, demonstrating to pupils how the skills they are learning in class translate into working life."
STEM is a curriculum which groups subjects science, technology, engineering and maths together, teaching them in an interdisciplinary and applied approach rather than as four separate subjects.
Lauren Jenkins, Architect at Barton Willmore said: "It has been a great experience working with the pupils of Pirniehall Primary School – the work that the children put in was incredible and some of the designs were really incredible.
"It was a particularly special activity for me to support – while at primary school I took part in a similar workshop and the experience and learnings I took from it inspired me to go on to train to become an architect. I hope that we've managed to inspire future generations of architects from the work we've carried out at Pirniehall."
Neil McKay, Managing Director at Urban Union said: "At Urban Union we are always looking for ways to engage with the schools, be that through sponsorships, donations or with a more hands on approach like this competition.
"It has been rewarding to see the amazing designs of the pupils at Pirniehall Primary. Working with the school to help give context to its STEM curriculum has been a remarkable experience and one that we hope to replicate.
"Huge congratulations to all of the winners today. We have seen some amazing talent and there is certainly a bright future ahead for the pupils at Pirniehall Primary."
Pennywell living is part of a housing-led regeneration programme being delivered through a partnership between the City of Edinburgh Council and Urban Union. It is located only two miles from Edinburgh City Centre and is in the catchment area of a number of great local primary and secondary schools.
The development is in prime position to make the most of the many shops, bars and restaurants the capital has to offer and has a wealth of useful amenities in the area, making it perfect for young professionals and families.
To find out more about the houses on offer at Pennywell Living, visit: www.urbanunionltd.co.uk/pennywell-living
19 Nov 2019
Architecture and Collective Life conference, Dundee
Thursday 21 & Saturday 23 November
Architecture and Collective Life takes place between and will include highly anticipated tours of Dundee's industrial docklands as well as its architectural heritage, including the recent V&A Dundee on the city's waterfront:
Dundee Architecture News
13 Nov 2019
Urban Union News
Regeneration company Urban Union has grown its staff base as it prepares for the launch of its fourth site in Scotland later in 2019.
Caroline Wallace and Vivienne Holland are welcomed back to their roles in the Commercial Department following a period of maternity leave.
More info on our Glasgow Architecture website news page.
7 Nov 2019
New property leader to focus on inclusive growth
The Scottish Property Federation (SPF) is delighted to announce Robin Blacklock as the next SPF Chair, following its annual dinner on 7 November.
Robin, Dowbrae Property Consultancy Managing Director, comes to the role seeking to emphasise the positive contribution the property industry is making towards building sustainable and inclusive growth, the theme of the upcoming SPF conference in March.
Robin Blacklock said, "I'm honoured to be taking up this leadership role as Chair of the Scottish Property Federation for what I'm sure will be an interesting year.
"The wider world of politics is showing little sign of creating a calm and settled backdrop but, against this challenging climate, I want to focus on areas where our industry's voice and expertise will have a direct influence.
"As Chair, I hope to highlight the many positive aspects that our sector brings to our built environment, communities and the economy.
"I also look forward to using this opportunity to ensure an inclusive Scottish property industry is at the forefront of the move towards a carbon-neutral Scotland."
Robin inherits the role from CBRE Scotland and Northern Ireland Managing Director Miller Mathieson, who led the organisation through the last year, including the controversial Planning Act.
Stepping up to the role of Vice-Chair for the SPF is Michaela Sullivan, CALA Group Land Manager.
Michaela Sullivan noted, "I am honoured to be appointed as the new Vice-Chair of the SPF. I look forward to supporting Robin as we build upon the great work of our predecessors with a focus on developing sustainable and inclusive growth in the industry.
"This new role is an opportunity for me to help shape attitudes towards the industry's contribution to the Scottish economy, as the Government begins to implement the new Planning Act and looks towards the preparation of the fourth National Planning Framework.
"I am delighted to be working with David and the SPF team to drive positive change, as our members continue the good work of building for Scotland's economic growth."
David Melhuish, Scottish Property Federation Director commented:
"We are excited to welcome a wealth of knowledge and expertise in our incoming leadership. Robin brings experience from across a wide range of property markets and a strong reputation in the budding Scottish build-to-rent sector.
"Equally, Michaela's blend of experience in commercial and residential development, as well as her experience with planning reform in government, will give the SPF expert representation in the year ahead."
29 Oct 2019
Paisley Museum Planning Permission
Designs by international architects AL_A which will turn Paisley Museum into a world-class destination have passed a major milestone – with planning permission now granted for the £42m scheme.
The Category A-listed Victorian building is being transformed into a leading European museum telling the unique stories of a town known around the world for the Pattern which carries its name:
14 Oct 2019
Maggie's mourns loss of co-founder
Maggie's, the charity which provides free practical and emotional support for people living with cancer, is mourning the loss of its co-founder and Director Charles Jencks:
New Edinburgh World Heritage Lecture
29 Oct 2019 6pm
"All in a Blaze": The Story of African-American Freedom-Fighters in Edinburgh
Last year's 'Strike for Freedom' exhibition at the National Library brought to the public's attention for the first time the remarkable story of anti-slavery campaigner Frederick Douglass and his time in Edinburgh.
Edinburgh World Heritage are delighted that the curator of the exhibition, Professor Celeste-Marie Bernier, will give EWH's Black History Month lecture this year on the little-known story of 19th-century African American authors and activists who had links to the city.
See our events page for details.
1 Oct 2019
Scottish Electric Car Charging Points News
Muirton Living Perth affordable homes designed by Barton Willmore Architects, by Scottish home builder Urban Union, encourages greener living with electric car charging points.:
Muirton Living Perth Electric Car Charging Points
24 Sep 2019
RIAS respond to Public Enquiry into 2 Scottish Hospitals
The Scottish Government has announced a public inquiry will be held to examine issues at the new Royal Hospital for Children and Young People (RHCYP) and the Queen Elizabeth University Hospital (QEUH) sites.
RIAS President Robin Webster OBE says;
"The RIAS welcome the move by Health Minister Jeane Freeman's to hold an inquiry into the delivery of Scotland's 2 hospitals. This follows our earlier support for inquiries into failures in Schools across Scotland and our continued involvement in these discussions.
The removal of a co-ordinating overseer with professional independence; a broad and comprehensive understanding of the building design and the procurement process; with the time to apply that understanding and vitally, the executive authority to influence it, has inevitably allowed many gaps in the procurement process to open up; such that responsibilities are clouded, and appropriate resolution of issues fails to occur."
24 Sep 2019
Address Scottish barriers to housing delivery to mitigate Brexit effects and safeguard improving build rates
As new figures show an encouraging increase in home building activity in Scotland across all sectors, industry has responded to a warning from Housing Minister Kevin Stewart that "a no deal Brexit could have a damaging effect on future growth".
Read the full article on the Glasgow Architecture news page
www.glasgowarchitecture.co.uk/glasgow-news-2019
18 Sep 2019
New report highlights wider value created by building the homes Scotland requires
Shows levels only at 80% of that necessary to meet housing need and demand
Marking Scottish Housing Day, the wider value of building the homes that Scotland needs is highlighted in a new report published today.
Drawing on evidence from national and international literature over several decades, the report (entitled The Value of Residential Development) shows that:
each new home built in Scotland supports four jobs across the economy (over 80,000 jobs in total)
home building in Scotland contributes c£570m annually to government finances
new homes contribute to improved health and education outcomes, particularly through upgraded housing stock and reduced overcrowding
home building is a major driver in regeneration
Despite this, however:
Scotland is only building at 80% of the level required to meet housing need and demand
Scotland and the wider UK perform relatively poorly on an international scale in terms of housing development intensity
The report was commissioned by industry body Homes for Scotland (HFS).
HFS Chief Executive Nicola Barclay said:
"Building the homes that Scotland requires is crucial to our country's wider social wellbeing and economic success. Today's report highlights the different measures which can be used to assess this value in areas which are often not recognised. These include the environment, the regeneration of areas of deprivation and training and apprenticeships.
"What it also shows, however, is that we still aren't building at the level required to meet housing need and demand and to unlock the broader benefits this would offer.
"This is detrimental to our growing population in terms of affordability, market volatility and increasing intergenerational wealth inequality."
Dr John Boyle, Director of Research & Strategy at Rettie & Co, who led the research team, said:
"Home building has economic value, supporting over 80,000 jobs in Scotland and the potential to support 100,000 if levels could be restored to where they were pre-recession. Residential development also makes a very important contribution to government finances.
"However, many of the 'softer' impacts of development often go unnoticed. It is clear from the evidence that development has knock-on consequences for improving health, educational attainment and social opportunities for communities. It does this by improving the quality of place, including in areas of long-term decline, as evidence from the Transformational Regeneration Areas in Glasgow have demonstrably shown in recent years."
14 Sep 2019
New Scottish School Built with CLT
John Swinney, the Deputy First Minister and Cabinet Secretary for Education and Skills, has visited Merkinch Primary School, Inverness, coinciding with the completion of a Cross Laminated Timber (CLT) structure.
This is the first primary school in the Highlands and the largest school in Scotland to be built using a CLT frame, which is more sustainable than traditional methods of construction.
8 Sep 2019
Scottish Design Awards Winners
Clydebank Community Sports Hub by Marc-Kilkenny Architects wins:
Scottish Design Awards 2019 Winners
8 Sep 2019
Scotland + Venice: How will we live together?
Proposals invited for the 2020 Venice architecture exhibition
The Scotland + Venice partnership has announced details of the open tender for Scotland's proposal for the Biennale Architettura in 2020. Creative teams are invited to submit proposals for a project to celebrate architecture, with the potential to showcase the work at one of the most prestigious architecture events in the world – the Biennale Architettura, Venice.
The Scotland + Venice partners (Architecture and Design Scotland, Scottish Government, British Council and Creative Scotland) are looking for a team to deliver an imaginative proposal to respond to the theme selected by the architect and scholar Hashim Sarkis. The theme 'How will we live together' responds to new challenges in architecture.
The 17th International Architecture Exhibition will run from 23 May to 29 November 2020.
The curator Hashim Sarkis, said: "The world is putting new challenges in front of architecture. I look forward to working with participating architects from around the world to imagine together how we are going to rise to these challenges. We need a new spatial contract. In the context of widening political divides and growing economic inequalities, we call on architects to imagine spaces in which we can generously live together:"
The deadline for submissions is noon on Monday 9 September 2019:
Biennale Architettura 2020
For further information please contact Anja Ekelof, Architecture and Design Scotland, on 0131 556 66 99 or press@ads.org.uk
6 Sep 2019
Botanics' Glasshouses close one by one for emergency repairs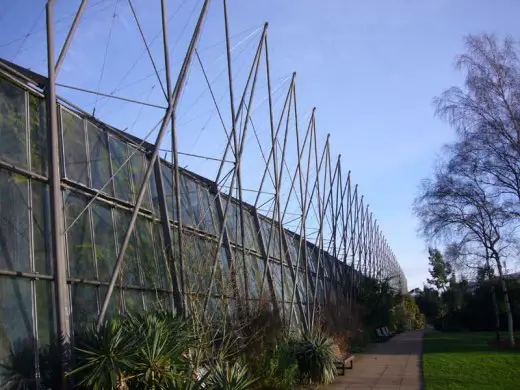 photo © Adrian Welch
Visitors to the Royal Botanic Garden Edinburgh (RBGE) will find access to the Glasshouses restricted in the coming weeks as contractors carry out essential emergency ventilation repairs:
Royal Botanic Gardens Edinburgh Biomes
6 Sep 2019
RIAS Proposes Fresh 5 Year Strategy
RIAS members met this evening for their AGM. The President and trustees updated the membership with news about the launch of the new 5 year strategy 'RIAS Inspiring' and our role as central to solutions in tackling the climate crisis:
RIAS News
6 Sep 2019
New guidance on the effects of Climate Change for property owners
A new guide published today alerts property owners to the impact of climate change on traditional buildings in the capital, and provides practical advice on how to protect them against damage and decay:
Edinburgh World Heritage Guidance
6 Sep 2019
218-224 Sauchiehall Street Service Hotel
Mosaic Architecture + Design submits applications for Detailed Planning Permission for the conversion and change of use of the former Dunnes Stores building at 218-224 Sauchiehall Street, Glasgow into a 112 bedroom full service hotel and all day café/restaurant on behalf of Manor Property Group:
218-224 Sauchiehall Street Service Hotel
6 Sep 2019
Whitehorn Hall at The University of St Andrews
Beating off stiff competition in the Architecture: Residential category, HLM was rewarded for the thoughtful and innovative design of Whitehorn Hall student accommodation at The University of St Andrews.:
Whitehorn Hall at The University of St Andrews
6 Sep 2019
First images revealed for AL_A's £42m Paisley Museum transformation
The first images showing how architects AL_A will transform Paisley Museum into a world-class destination showcasing the stories of a Scottish town whose influence reached around the globe are today revealed:
Paisley Museum transformation
15 Aug 2019
Four more politicians back SELECT campaign for regulation of electrical industry
MP Whitford and MSPs Beattie, Burnett and Simpson add their names to electrical association's Wall of Support
Four more politicians have become the latest high-profile figures to back SELECT's long-running campaign for recognition of electricians as a profession.
MP Philippa Whitford and MSPs Colin Beattie, Alexander Burnett and Graham Simpson have each added their names to the association's Wall of Support, which shows the organisations and individuals supporting the ongoing campaign for Protection of Title.
In his 'brick' on the wall, Mr Beattie, SNP MSP for Midlothian North and Musselburgh, said: "Putting regulations like this in place are not only vital in making Scotland's homes safer, but also support the industry and those who work within it.
"It is of great importance that those who are properly trained and qualified in the field are the ones that we trust to cater for Scottish homes.
"Ensuring that they are certified not only guarantees that they are competent to do the work, but also strengthens the entire sector with electricians who are qualified to practice properly."
Dr Whitford, SNP MP for Central Ayrshire, said: "I am happy to add my name to SELECT's Wall of Support. As householders are being discouraged from carrying out electrical work on a DIY basis, it is important that anyone they employ to do the work is appropriately qualified."
Mr Burnett, Conservative MSP for Aberdeenshire West, also gave his backing to the #BackTheBrick campaign, saying: "The privilege of calling yourself an electrician should be limited to those who are qualified at this highly skilled profession. Not only will this prevent rogue traders from carrying out electrical work that could be unsafe, but it could also help reduce costs to the consumer, by preventing further repairs required on shoddy work."
Voicing his support, Mr Simpson, Conservative MSP for Central Scotland, added: "Poor quality electrical work causes huge dangers to homes and business across Scotland. It is therefore vital to ensure that only properly trained and suitably qualified people carry out such work."
The politicians' endorsement comes as part of growing cross-party support for the campaign. Leader of the Scottish Liberal Democrats Willie Rennie and SNP MSP Clare Adamson added their names earlier this year, along with Conservative MSP Jamie Halcro Johnston and the Greens' Alison Johnstone.
Politicians also voiced their support when SELECT visited the SNP conference in Edinburgh in April and the Scottish Conservatives' get-together in Aberdeen in May.
The issue has now progressed through the Scottish Parliament and a Member's Bill is currently being prepared for discussion later this year.
SELECT Managing Director Alan Wilson said: "We welcome this latest support and are grateful to these four politicians for backing our ongoing campaign to make electrician a regulated profession.
"Regulation of the electrical industry is vital if we are to improve safety for both domestic and commercial consumers across Scotland.
"We will now continue to raise awareness of this issue and work towards our ultimate goal – making it an offence for someone to call themselves an electrician when they have no, or inadequate, qualifications."
Other bodies that have contributed a brick to the wall include the Scottish Joint Industry Board (SJIB), Unite the Union, Electrical Safety First, The Royal Institution of Chartered Surveyors, the Scottish Association of Landlords, the Specialist Engineering Contractors' Group and the Energy Saving Trust.
View the SELECT Wall of Support at http://bit.ly/selectwallofsupport
14 Aug 2019
SBCC offers contract subscription service as it launches new website
The Scottish Building Contracts Committee (SBCC) has launched a new website that offers a wealth of practical advice and help.
The new site will enable visitors to discover exactly how the pan-industry body provides definitive guidance on building contracts and construction law in Scotland.
More info on he Glasgow Architecture news page.
13 Aug 2019
Architect-Led design team sought for £1.1m Harmeny School Learning Hub
Harmeny School intends to appoint an architect-led multidisciplinary design team for their proposed new Learning Hub to be located within the school's 35-acre estate in the village of Balerno, Edinburgh:
Harmeny School Learning Hub
13 Aug 2019
MPACT Group Strikes Sweet Note of Success at Heriot-Watt University
Building services experts at MPACT Group Ltd have extended their growing track record as trusted high-end refurbishment specialists with the successful upgrade of the Gardener's Cottage as a new facility for the Music Department at Heriot-Watt University.
Located in the Riccarton Estate on the south side of the main avenue to the University, the Grade B listed cottage was one of several outbuildings surrounding Riccarton House, the central point of a landscaped parkland estate first developed in the late 18th century by Thomas Craig, and then by Sir James and Sir William Gibson-Craig. Although the main house was demolished in 1956, many original buildings, such as the Gardener's Cottage, remain.
Previously serving as a University crèche, the cottage has been refurbished to meet the needs of the University's Music Department, which is involved in a wide range of activities from classical Scottish to jazz and junk music. Its groups have travelled to perform for audiences throughout Scotland, from Orkney to Knoydart and from Skye to the Borders.
Based in Loanhead, near Edinburgh, MPACT Group has been expanding its reach in recent years as it transforms from a local concern into a nationally-operating enterprise. The firm has developed a well-deserved reputation for its ability to undertake challenging and sensitive projects, which in recent months has included the restoration of Rutland Square townhouse in the heart of Edinburgh.
The work was completed on-budget within the original eight-week timeframe. MPACT Group was appointed to the project by Edinburgh-based Surveying Solutions, part of the UKBS Network of Building Surveyors.
MPACT Group director Mike McGuire said the project adds to the company's growing list of credentials as a trusted provider of fit out, refurbishment and M&E services to project managers operating throughout the UK.
"From a small, local concern first set up in 2007, M-Pact has established itself as a highly capable supplier on contracts of both historical and architectural importance," Mike said. "It is extremely satisfying to be in a position to meet the needs of such prestigious clients."
MPACT Group operates on a strong corporate social responsibility agenda. The business has also won a number of awards within the electrotechnical industry in Scotland, most recently being named 2018's Best Large Contractor by trade body SELECT.
6 Aug 2019
RSA Annual Exhibition 2019 – Open Architecture
2 Aug 2019
Edinburgh Royal Botanic Garden News
RBGE wins the backing of city councillors to proceed with an ambitious £70m initiative to safeguard Scotland's priceless national plant collections and future proof its status as a world-leading centre for plant science, education, horticulture and conservation.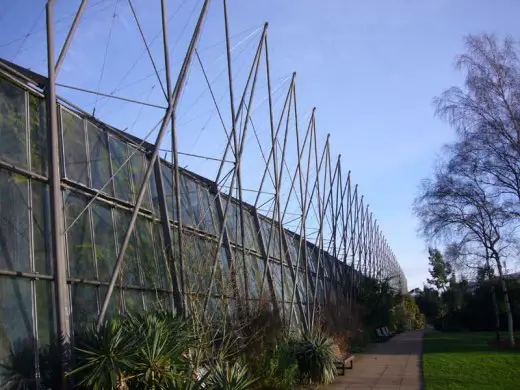 photo © Adrian Welch
Royal Botanic Gardens Edinburgh Biomes
26 July 2019
St Andrew's House Restoration News
Ongoing restoration of St Andrew's House in the heart of the capital.
26 July 2019
Urban Union Supports Muirhouse Library's Breakfast Club for the Summer Holidays
Urban Union, an award winning regeneration company, is ensuring children can enjoy the most important meal of the day by supporting a summer breakfast club run in North Edinburgh. The housebuilder is working with Muirhouse Library to provide a nutritious breakfast Monday-Saturday, 10.30-11.30am, throughout the summer holidays.
Muirhouse Library is located on the doorstep of Urban Union's award winning Pennywell Living development. Pennywell Living is part of a wider regeneration project in Pennywell being delivered through a partnership between the City of Edinburgh Council and Urban Union. The regeneration will see the delivery of over 770 new homes to the area, half of which will be affordable.
Councillor Mandy Watt, Housing and Economy Vice Convener at the City of Edinburgh Council, said: "We're delighted that Urban Union is supporting the valued efforts of Muirhouse Library with their breakfast club. The regeneration of Pennywell is about more than just providing new homes, it is about fostering a sense of community and supporting the people that already call it home. It's wonderful that the children and families in the area have such a great place to go to for entertainment, community activities, books, and now, for the duration of the school holidays, a healthy and free breakfast!"
Neil McKay, managing director of Urban Union said: "The summer holidays are great fun for kids but can prove a challenging time for families who rely on schools for some extra support.
"We are always happy to give something back to the community living in and close to our developments, so teaming up with Muirhouse library to take some of the pressure off and allow the break to be an enjoyable time for families is something we are delighted to support.
"Breakfast is the most important meal of the day and something no child should be without, so we are proud to be working with the City of Edinburgh Council to bring this service to the area."
Urban Union is a unique partnership formed by McTaggart Construction and Robertson Group Holdings to specifically deliver large-scale regeneration projects. Both partners have a proven track record in delivering mixed tenure projects and working to deliver 'community benefits in procurement' in Glasgow, Edinburgh and further afield.
Urban Union is currently delivering four large-scale regeneration projects – Pennywell Living, Edinburgh; Laurieston Living and Pollokshaws Living, Glasgow and Muirton Living, Perth. The joint venture supports the priority given to targeted recruitment, training and supply chain opportunities presented at all its projects. Both Urban Union partners have extensive regeneration experience and share a common view on social responsibility.
23 July 2019
Time to make a meaningful impact
In issuing its report "Under Construction: Building the future of the sector in Scotland", Holyrood's Economy, Energy and Fair Work Committee said that it wanted to understand the industry's challenges "to ensure it realises its full potential".
It was a valuable exercise, since the construction business touches every part of the economy in Scotland, generating £21.4 billion per year, employing 170,000 people – or 10% of all Scottish jobs – and sustaining 45,000 businesses.
When giving our evidence to the committee, we suggested that any programme for improvement should focus on Four Ps: Procurement, Payment, Professionalism and Policing. As well as a requirement for government to take proactive action, there always remains the challenge of effective implementation and review.
Procurement
At the root of most of the contentious areas in construction is the business model for procurement, where practices and procedures have not fundamentally changed over many years. In usual circumstances, a main contractor, appointed to deliver a contract, proceeds to sub-let the works to myriad sub-contractors who may then further sub-sub-contract. There is very little if any engagement with sub-contractors on issues such as design or risk before the work starts on site and this often leads to a spiral of issues, including challenges over costs for extras, extensions of time etc. etc.
This highly fragmented and costly delivery process, driven by the lowest price and the most onerous of contract conditions aimed at wholesale transference of risk, creates a race to the bottom which places an intolerable burden on businesses who often don't appreciate how exposed they are. Often this race is won by businesses that spend little time and capital in investing in up-skilling their workforce or recruiting and training the workforce of the future.
The Scottish Government has made some sterling efforts to address some of the issues, but many others still require to be addressed including:
•avoiding the use of multiple schemes of pre-qualification;
•requiring contracting authorities to consider if the work could be done by SMEs or SME joint ventures;
•encouraging early involvement of key specialist contractors to inform the design and planning process; and
•insisting on approval of sub-contract conditions to deter tier 1 contractors from transferring risk along the supply chain.
Above all else traditional procurement systems are no longer fit for purpose. We need to be radical and bring in more innovative systems such as insurance-backed alliancing. Research from 10 years ago suggested that every £1 spent on construction created up to £5 in GDP growth. We believe that the economic impact could be far greater if we were able to eradicate the endemic process waste in delivery systems. For example, failure to engage the supply chain early enough to inform design decisions often means that construction costs are increased to reflect changes to designs to make them fit for manufacture.
Payment
Section 15(5) (d) of the Procurement Reform (Scotland) Act 2014 – a measure widely welcomed – requires contracting authorities with an annual spend of more than £5 million to include strategies for 30-day payment to sub- and sub-subcontractors. However, our surveys show that, in 2016, 45% of reporting authorities were non-compliant. New figures will be available soon, but in order for this objective to be fully realised, the government should now legislate to mandate 30-day payments.
Project Bank Accounts are the most effective way of ensuring that cash is disbursed to the supply chain without delay and, we were delighted when Scottish government reduced this to £2 million. We are keen to work with government to see how we can promote the use of PBAs more widely.
Professionalism
We believe that the Scottish Government should have the courage of convictions over their own Approved Certifier of Construction scheme and mandate that for all directly funded work that only those on the scheme to ensure that only properly qualified people carry out public sector work.
In addition, recognising and legislating on our campaign to introduce Protection of Title would raise the bar of the status of electricians who work across Scotland.
Policing
We must invest more resource in ensuring compliance with regulation and best practice. To this end we have been urging the Scottish Government to create a properly resourced Office of Public Procurement Regulator. The Regulator would have powers to challenge poor practices and, if necessary, impose penalties on regular offenders.
We need to move the sector towards the value systems inherent in many other sector supply chains – close collaboration; payment security shared risk and reward; effective communication; and a shared focus on the product. Only then will construction take its rightful place in 21st century business.
Alan Wilson is managing director at SELECT.
For more information please contact Alan Wilson, Managing Director at SELECT, the Electrical Contractors' Association of Scotland, The Walled Garden, Bush Estate, Midlothian, EH26 0SB. T:  0131 445 5577. E: admin@select.org.uk. W: www.select.org.uk
Twitter: http://twitter.com/updates_select
22 July 2019
Sign up to tackle Scotland's beach litter in the biggest beach clean ever
The Great British Beach Clean seeks thousands of volunteers for its 26th annual clean-up
The UK's leading marine charity, the Marine Conservation Society (MCS), is looking for thousands of volunteers to clean up Scotland's beaches during its 2019 Great British Beach Clean event (20th -23rd September).
Last year, 2,913 volunteers took part, over 1,300 more than in 2017. They removed an incredible 75,807 individual items of litter, weighing 2,503kg, at 135 beach cleans along 15,680 metres of surveyed coastline.
The biggest turnout was at Cramond near Edinburgh where 173 volunteers cleaned up over two stretches of the beach. At Ayr, South Ayrshire, 146 people helped clean up the beach, whilst 130 volunteers joined in at Wardie Bay, Edinburgh and 100 cleaned and surveyed at Inverkip Harbourside, Inverclyde.
The average number of items recorded per 100m cleaned and surveyed in Scotland was 559 which, although lower than the UK average of 600, was a 14% increase compared to last year.
The Great British Beach Clean is not just a beach cleaning event. Volunteer cleaners become citizen scientists, as they also record the litter they find along a designated 100m stretch of every beach that's cleaned, and it's this aspect that has helped MCS change policy and behaviours over the last 25 years.
Catherine Gemmell, MCS Scotland Conservation Officer, says taking part in the Great British Beach Clean really can make a difference: "Now more than ever is the time to turn awareness into action. Everybody is talking about marine litter – you see it on the TV, hear it on the radio and read it in the papers and across social media. We want people to take that awareness and turn it into action by taking part in the biggest beach litter survey and clean up in Scotland! Only by combining awareness with action and data can we make sure that industry and government put in place the urgent measures needed to stop this plastic tide for good."
The 5p carrier bag charge, a ban on microbeads in wash-off products, consultations on a plastic tax, commitments to deposit return schemes, a ban on plastic stemmed cotton buds in Scotland and the banning of lantern and balloon releases – have all come about following compelling evidence gathered over decades by volunteers at MCS beach cleans. Since 2011, when the first 5p carrier bag charge was introduced, there's been a decrease of almost 50% in plastic bags found on UK beaches.
This year, for the first time, the Great British Beach Clean will be sponsored by the Ocado Foundation, the charitable arm of the online supermarket. The Foundation will be sponsoring the event to the tune of £300,000 as part of the Environmental Pillar of its 'Ocado Way – Corporate Responsibility Strategy'.
Cleaning and surveying a beach only takes a couple of hours at most. Each beach has a coordinator, who explains how to fill in a simple data form, and then it's just a case of grabbing a litter picker and a bin bag and filling it up with rubbish. And even if the beach looks clean at first glance, you can be sure it really isn't!
"Beach litter is a serious environmental problem," says Lizzie Prior, MCS Beachwatch Officer. "But the solution is in our hands. We want the 26th Great British Beach Clean weekend to be the biggest ever. The BBC's Blue Planet II and subsequent programmes have given the UK public a real understanding of the pollution crisis facing our oceans and now people want to make a difference. The more volunteers we have, the better it'll be for our seas."
Suzanne Westlake, Head of Corporate Responsibility & Corporate Affairs, said on behalf of the Ocado Foundation: "We're delighted to be teaming up with the Marine Conservation Society on the GBBC. As a retailer we take our responsibilities with waste very seriously. We are very proud to be part of the event and the clean-up of Britain's beaches it will achieve."
Players of People's Postcode Lottery also support the Marine Conservation Society beach litter programme.
Sign up to a clean near you at www.mcsuk.org/greatbritishbeachclean and if you can't find an event on your preferred beach, call 01989 566017 and find out how you can organise your own.
Background
The Marine Conservation Society (MCS) is the UK charity dedicated to protecting our seas, shores and wildlife. MCS campaigns for clean seas and beaches, sustainable fisheries, and protection of marine life. Through education, community involvement and collaboration, MCS raises awareness of the many threats that face our seas and promotes individual, industry and government action to protect the marine environment. MCS provides information and guidance on many aspects of marine conservation and produces the annual Good Beach Guide and the Good Fish Guide as well as involving thousands of volunteers in projects and surveys such as MCS Beachwatch. www.mcsuk.org
MCS Beachwatch is MCS' coastal environmental initiative, supporting local individuals, groups and communities in caring for their local shoreline. MCS Great British Beach Clean is our annual flagship event, now in its 26th year, and it occurs on the third weekend of every September. It represents the UK's input to the global International Coastal Cleanup (representing 152 countries and locations), which occurs over the same weekend in September, providing a world-wide snapshot of marine litter.
Ocado Foundation was launched in April 2015, the Ocado Foundation is the home of all Ocado's (the world's largest dedicated online grocery retailer) charitable and fundraising activity, internally and externally. The aim of the Ocado Foundation is to help customers and employees make a difference across the UK at a local level. To do this, the Foundation works with national and local charities, and organisations where it will create the greatest impact. Funds raised for "good causes" by the 5p Bag Buy Back Scheme are used by the Ocado Foundation to support waste, litter, education and recycling charities across the UK. For a detailed look at the work achieved so far, download the Ocado Foundation section Ocado's Corporate Responsibility Report
People's Postcode Lottery manages multiple society lotteries promoted by different charities and good causes. People play with their chosen postcodes for a chance to win cash prizes. A minimum of 32% from each subscription goes directly to charities and good causes across Great Britain and internationally — players have raised £382 million so far. For details of the charities and good causes which are promoting and benefitting from the lottery draws, please visit www.postcodelottery.co.uk/good-causes/draw-calendar
It costs £10 a month to play and winning postcodes are announced every day. The maximum amount a single ticket can win is 10% of the draw proceeds, subject to a maximum of £400,000. For details, please visit www.postcodelottery.co.uk/prizes
New players can sign up to pay using direct debit by calling 0808 10 9 8 7 6 5. New players who sign up online at www.postcodelottery.co.uk can pay using direct debit, debit card or PayPal.
Postcode Lottery Limited is regulated by the Gambling Commission under licence numbers: 000-000829-N-102511 and 000-000829-R-102513. Registered office: Titchfield House, 69/85 Tabernacle Street, London, EC2A 4RR
Follow us @PostcodePress
1 July 2019
Halliday Fraser Munro Edinburgh News
Architectural and planning practice Halliday Fraser Munro has strengthened its presence in Edinburgh after being appointed to work on over £150m worth of new construction projects in the city.
Halliday Fraser Munro Edinburgh News
28 Jun 2019
Reasons Offsite
During 2019, The Reasons Offsite will be in display at the Edinburgh College of Art, from June 20th to 30th, and at the Neufert box in Weimar, from September 28th to October 11th.
Architecture Exhibition at Edinburgh College of Art
26 Jun 2019
Notable Pennywell Natives To Be Honoured At Next Phase Of Pennywell Living Regeneration
Edinburgh locals are being given the chance to pay tribute to their favourite famous faces at the new phase of award-winning housing development Pennywell Living: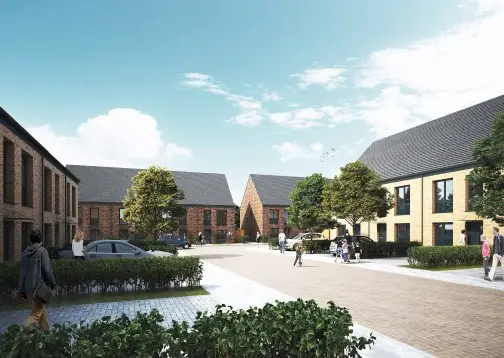 image courtesy of architecture office
Pennywell Living Edinburgh Housing
EAA Summer Building Visits
Edinburgh Architectural Association (EAA) have lined up a series of fantastic building visits over four July lunchtimes:
Tuesday 9th July
Wednesday 10th July
Friday 12th July
Tuesday 16th July
Details on our events page
21 Jun 2019
SPF welcomes revised Planning Bill
The Planning (Scotland) Bill has successfully passed through its final stage of scrutiny in the Scottish parliament, following three days of debate in Holyrood:
Scottish Building News for 2019
18 June 2019
Scottish Home Ownership
As new figures show 7000 households helped into home ownership over last three years, builders highlight potential for disparity with the rest of the UK – more info in link above.
17 June 2019
Planning Bill faces final stage of scrutiny
The final stage of the Planning (Scotland) Bill is set to commence this week with a three-day debate in Holyrood.
Following the lodging of more than 200 Stage 3 amendments, the Scottish Property Federation (SPF) is pleased to see evidence of cross-party cooperation but remains concerned that a number of last-minute amendments could derail the planning system if passed:
Scottish Architectural News for 2019
17 June 2019
Carrick Square Office Development News
Mosaic Architecture + Design granted Planning in Principle approval for Carrick Square Office Development
13 June 2019
HOKO Design Glasgow News
HOKO Design has taken its first steps in becoming the Uber of architecture:
HOKO Design Glasgow News
16 Jun 2019
The Crescent at Donaldson's
The Crescent at Donaldson's was named the winner in the Innovation in Design and Show Home of the Year (Selling price over £400,000) categories at the annual Scottish Home Awards:
The Crescent at Donaldson's
Architecture Fringe: In Real Life
Now on: 3 – 23 June
Initiated by a group of architects, designers, photographers, engineers, visual artists, curators and musicians the Architecture Fringe is an independent contributor-led series of projects and events across the arts which explores architecture and its impact.
Architecture Fringe Edinburgh
More details on our events page
Docomomo Scotland Event – Glasgow Motorway Archive
6 June 2019, 6-7pm – doors 17:45
at the Wee Red Bar, Edinburgh College of Art, 74 Lauriston Place, EH3 9DF
Details on the events page
3 Jun 2019
New Phase of Homes at Pennywell Living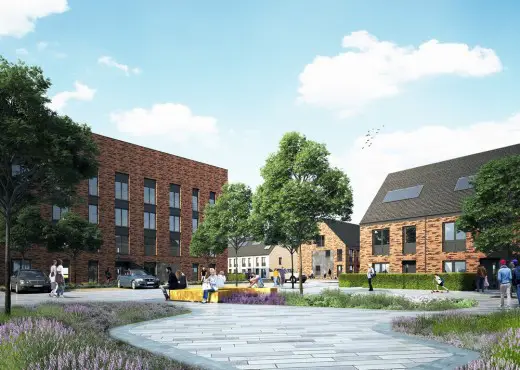 picture courtesy of architects office
Hundreds of new homes are closer to becoming a reality after work got underway on the latest phase of regeneration in Pennywell:
Pennywell Living Edinburgh
21 May 2019
CALA Homes crowned Home Builder of the Year at top industry awards
CALA Homes is celebrating its achievements as Home Builder of the Year following the prestigious win at trade body Homes for Scotland's (HFS) annual awards held in Edinburgh last Friday, 17 May.
Considered to be the most credible in the sector due to its robust nature and stringent judging criteria, the HFS awards programme showcases the high-quality work that the industry produces and the innovative practices it engages in.
Presented in front of a crowd of 1100 senior industry representatives and their guests, CALA took the top award as a result of its shortlisting for three different developments across its East and West divisions. CALA went on to win awards in the Private Development small and medium categories for Riverside at Bothwell, Lanarkshire (its collection of bespoke homes and apartments set alongside the banks of the river Clyde) and for The Crescent at Donaldson's (a unique development of apartments located within the capital's UNESCO World Heritage site). A commendation was also granted in the large development category for 21 Mansionhouse Road in Glasgow.
Judges were hugely impressed by both the diversity of product on display within CALA's submitted projects and the passion of the CALA team which was witnessed during the site visit and interview stage.
Chief Executive Nicola Barclay said:
"Every year our independent panel of judges tell us that that they face the most difficult of tasks – deciding upon the winners of these highly-esteemed accolades from a shortlist which showcases the best the industry has to offer.
"I am therefore hugely encouraged that this has proven to be the case again this year. From well thought-out examples of placemaking and architectural design quality to the innovation demonstrated within individual company practices, our sector has much to celebrate.
"I thank all those who took the time to enter and congratulate all finalists and those taking the top spots for highlighting the good work that is being undertaken both individually and collaboratively to deliver more of the homes Scotland requires right across the country."
Winners of the Homes for Scotland Awards 2019 were announced at the organisation's Annual Lunch (sponsored by Burness Paull) on Friday 17 May.
The independent judging panel comprised:
Andy Mitchell (Chair) – Former Land Director, CALA Homes
Fraser Carlin – Convenor, RTPI Scotland
Douglas Cochrane – Chair, UK Finance
Kareen Davidson – Former Sales & Marketing Director, Bett Homes
Ewan Fraser – Former Chief Executive, Dunedin Canmore
Ian Gilzean – Chief Architect, Scottish Government
Allan Lundmark – Former Director of Planning, Homes for Scotland
Douglas Read – Past President,RIAS
David Stewart – Policy Lead, SFHA
Stuart Tait – Manager, Clydeplan
24 + 17 May 2019
People-focus key to home building industry's success
The importance of placing people at the heart of home building is one of the key messages being delivered to over 1000 senior industry representatives attending the Annual Lunch of trade body Homes for Scotland in Edinburgh later today (Friday 17 May).
Highlighting examples where such focus has delivered tangible results across a wide range of areas (including customer satisfaction, quality and placemaking) Chief Executive Nicola Barclay will say:
"I talk about homes all the time, but today I'd like to talk about people. We build homes and great places to live but it is people who bring them to life – by living in them, designing them, consenting them, funding them and constructing them. So we are, by any definition, a people business.
"And what I hope today will demonstrate is that it simply doesn't matter what size of company you are – if you put people at the heart of it, you'll get great results."
With the industry having been challenged on a number of fronts in recent months, Barclay will also add:
"We are often told that as an industry we must evolve. I believe that evolution is well underway and will continue to gather pace as we move towards a decarbonised society. As we compete for talent and the future pipeline of people to work within our industry, it is vitally important that we continue to innovate and create flexible, attractive environments for our people to work in as well as for our customers to live in."
17 May 2019
Bayes Centre Edinburgh Building News
Sally Mackay of Bennetts Associates receives an #IndeglasCleverOwl Award for her work on the University of Edinburgh's Bayes Centre, one of five data-driven innovation hubs involved in the Edinburgh and South East Scotland City Region Deal:
Bayes Centre Edinburgh Building
11 May
Applied Engineering Design to help create local landmark in West Lothian with new whisky HQ
In a £4.5 million project which will be its second biggest to date, Edinburgh engineering firm Applied Engineering Design is working with Simon Laird Associates architects on what may become a new landmark for the industrial and commercial heartland of West Lothian:
Ian Macleod Distillers Headquarters Broxburn Building
11 May 2019
Weatherbys Private Bank Rutland Square Development
Rutland Square Development Edinburgh
Edinburgh Building News 2019 – April
24 Apr
Approval for Edinburgh's Dunard Centre
Edinburgh's first purpose-built music and performance venue for over 100 years will be called Dunard Centre, supported by Royal Bank of Scotland. More info on our Edinburgh Architecture news page.
Dunard Centre Edinburgh Building
19 Apr
Portrait of Architect James Adam
NATIONAL GALLERIES OF SCOTLAND AND VICTORIA AND ALBERT MUSUEM PURCHASE SPECTACULAR ZUCCHI PORTRAIT OF ARCHITECT JAMES ADAM
The National Galleries of Scotland (NGS) and the Victoria and Albert Museum (V&A) have jointly acquired the most ambitious and splendid surviving portrait of a member of the Adam family, the great eighteenth-century Scottish architectural dynasty.
The portrait of James Adam (1732-94) by the Italian artist Antonio Zucchi (1726-95) becomes the third outstanding artwork to be jointly-acquired by the V&A and NGS after together securing two exceptional sculptures, Antonio Canova's The Three Graces (purchased 1994) and Lorenzo Bartolini's The Campbell Sisters (purchased 2015). The Zucchi portrait has been purchased thanks to a major grant from national charity Art Fund.
The newly acquired portrait of James Adam will be shown among the great eighteenth-century collection at the Scottish National Portrait Gallery (SNPG), Edinburgh before going on display in the V&A's British Galleries in London later this year. It will remain on display at the V&A for one year before returning to be shown in Edinburgh. Thereafter, it will be shown at each institution for a period of seven years, on rotation.
Christopher Baker, Director of European and Scottish Art and Portraiture for the National Galleries of Scotland, commented: "James Adam's portrait is a work of great swagger and refinement that demonstrates the confidence of the Scottish Adam family as seminal taste makers for eighteenth-century Europe. It represents a splendid addition to the collection of the National Galleries of Scotland and we are immensely grateful to both the Victoria and Albert Museum and the Art Fund for making its joint purchase possible."
Julius Bryant, Keeper of Word and Image at The Victoria and Albert Museum, said: "Zucchi's portrait of James Adam depicts one of the leading Scottish exponents of the European Neoclassical movement who played a formative role in developing British architecture. It is an ideal portrait for the Neoclassicism section of the V&A's British Galleries. We are delighted that it joins the V&A's collection, together with the two sculptures previously purchased with the National Galleries of Scotland. We are enormously grateful to both the NGS and Art Fund for enabling this joint acquisition."
Stephen Deuchar, Director of the Art Fund, added: "We are very pleased to be helping both National Galleries Scotland and the V&A in acquiring this fine and important portrait of James Adam. It is fitting addition to both collections, marking the sitter's legacy as a highly influential Scotsman with great significance to the history of British architecture and design, and we know it will enjoyed by a wide public in both locations."
The painting depicts James Adam during his grand tour of Italy in 1763, before he returned to London to work with his brother, Robert Adam (1728-92). Dramatically posed and luxuriously dressed, he is surrounded by objects that refer to the study of the ancient world that inspired the neo-classical designs for which the Adam were renowned.
Robert and James Adam, along with their brothers John and William, were the sons of the mason-architect and entrepreneur William Adam (1689-1748). Together the family enjoyed the status of being Scotland's foremost architects of the eighteenth century. Their role as designers of neo-classical buildings and interiors was to prove profoundly influential not only in Edinburgh and London but all across Europe, North America and Russia.
Robert and James established their architectural practice in 1758. They not only excelled at designing elegant Palladian buildings but also entire interior decorative schemes, including furniture, so ensuring a unity to their immensely popular neo-classical vision. Between 1773 and 1779 the brothers published The Works in Architecture of Robert and James Adam which played a key role in spreading knowledge of their work internationally.
James undertook a Grand Tour of Italy, to seek inspiration for his work, between 1760 and 1763. This impressive portrait was painted in the final year of his tour. It refers to his profession as an architect, and sees him hold dividers in one hand and paper in the other. However, he is also presented as a man of wealth and discrimination, dressed in a silk and fur trimmed gown, at ease with his knowledge of the remains of the classical world that surround him. This type of magnificent portraiture was commonly associated with travelling aristocrats, rather than architects.
The portrait has the distinction of being the only known work of such a subject by the painter Zucchi, who was born in Venice and later worked on a number of decorative paintings for major interior schemes designed by the Adam brothers, before marrying the painter Angelica Kauffmann (1741-1807) in 1781 and settling with her in Rome.
The sculptures depicted in the painting behind James include the Medici Vase and a variant of the Giustiniani Minerva – revered examples of ancient art which could be studied in Rome and, it was felt, could inspire contemporary design. Panels of so-called grotesque ornament frame the niche in which Minerva stands.
The most significant object depicted is the capital (the sculpted top of a column) in the foreground, on which James rests his left arm. It looks at first like a work from antiquity, but is in fact taken from a sculpture design by James Adam. While in Italy he made detailed plans for re-building the Houses of Parliament in London in a neo-classical style, a project that was never realised. As part of this scheme, he produced detailed drawings for a new British architectural order of columns, and combined on them the Scottish unicorn (clearly visible here) with an English lion. The drawings he made were used as the basis for creating a model made of wax that was coloured bronze – and it is this object, which sadly no longer survives, that is depicted by Zucchi. It acted as an extraordinary advertisement for Adam's ingenuity as a designer and through the prominence of the unicorn, reminded his clientele of his Scottish heritage.
Until now James Adam has only been represented in the collection of the National Galleries of Scotland through a modest and informal drawing by Allan Ramsay (1713-84), while Robert Adam is the subject of two paste medallions by James Tassie (1735-99).
Zucchi's unique painted portrait complements his work as an engraver and decorative painter held in the V&A's collection.
17 Apr
Kevan Shaw – 2018 LIT Lifetime Achievement Award Recipient
Kevan's career in lighting began over 40 years ago, 30 of which have been at his firm, Kevan Shaw Lighting Design. His career began in stage lighting, which encompassed work with TV and industrial shows. From there, he moved to exhibition and architectural lighting design, forming KSLD in 1989.
When presented with the award, Kevan said "I am absolutely delighted to be honoured with this inaugural lifetime achievement award at such a young age! I have every intention of continuing my career in the same way as I have been, ensuring I remain worthy of this great honour."
Category Winners, Student Winners, and Honorable Mention Winners can all be viewed here: https://litawards.com/winners/ – social media: @litdesignawards
LIT will host it's ceremony with the 10th edition of the LEDforum in São Paulo, Brazil, which will be held the 15th to 16th of August.
LIT Trophies will be given to to Kevan Shaw, Flos, Licht Kunst Licht, Xiaoqing Long, and Adam Kostiuk.
2019 LIT Design Awards officially open May 1st, 2019. Final Deadline October 31st.
Karl-Heinz Schmitz on Architecture as a Public Commodity
23 April
Karl-Heinz Schmitz, architect and professor at the Bauhaus University, shares his views on public architecture as part of the Talks at the Lane series.
EAA CPD – Fire: Pitfalls and Compliance with Regulations, Edinburgh
24 April
More info on our events page.
Edinburgh Building News 2019 – March
29 Mar 2019
Shortlist for RIAS/RIBA Awards 2019
Royal Incorporation of Architects in Scotland announce 19 strong shortlist:
RIAS/RIBA Awards 2019 Shortlist
42nd annual series of Architectural Conservation Masterclasses, Edinburgh
Thursday 21 March 2019
The Royal High School: An Edinburgh Controversy
by John Lowrey and Stuart Eydmann
John Lowrey is a senior lecturer in architectural history at Edinburgh School of Architecture and Landscape Architecture (ESALA), part of Edinburgh College of Art within Edinburgh University.
More info on the Edinburgh Events page.
e-architect wins Best Design Media Award
1 Mar 2019 – e-architect was selected as a recipient of the Best Design Media Award. The selection was made by thousands of award winning designers who have indicated the very best design publications worldwide. Read our profile at:
Best Design Media Award
Indeglas News
1 Mar 2019 – A solid 2019 performance in prospect for Indeglas as it logs four new high-profile projects adding £1.25m of order value.
Indeglas, the Cumbernauld-based business recognised as a leading supplier of interior glass solutions, has started the new year with a healthy order book.
The Bayes Centre at The University of Edinburgh, which Indeglas worked on: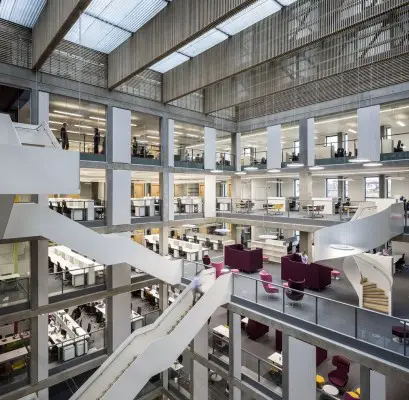 photo courtesy of Indeglas
The specialist contractor and sole distributor in the UK and Ireland for the products of award-winning glazed screen system, DEKO of Denmark, has announced this month that it is about to undertake four new high profile projects, worth a collective £1.25m.
The four projects are the new Forth Valley College Campus in Falkirk, Inverness Justice Centre, the University of Saint Andrew's PSR Building located in Guard Bridge, Fife and the University of Edinburgh's new Wellbeing Centre development in Bristo Square, Edinburgh.
Jeanette MacIntyre, MD at Indeglas: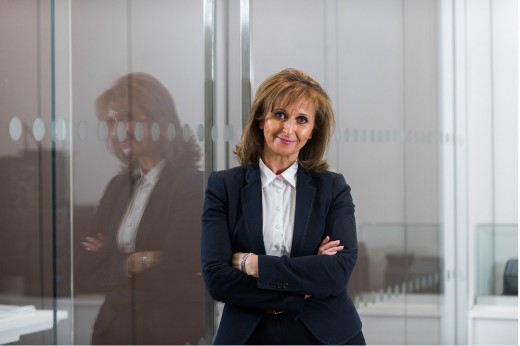 photograph courtesy of Indeglas
Jeanette MacIntyre, Managing Director of Indeglas, said: 'Securing these contracts demonstrates our ability to meet the design requirements of prominent architectural practices including Keppie Design, Reiach and Hall, Atkins Global and Page Park as well as aligning the construction stage accreditations we offer with the demanding supply chain requirements of top performing main contractors Balfour Beatty, Robertson Construction, Graham Construction and Morrison Construction.
"To be selected to undertake these contracts is a great privilege and we see it as a clear indication that Indeglas is rapidly becoming the preferred supplier of a growing number of the country's top performing decision-makers in construction."
In 2018 Indeglas completed a clutch of contracts worth over £840k on behalf of the University of Edinburgh, including complete glazed screen installations at the Joseph Black Building, James Clerk Maxwell Buildings, Charles Stewart House, Dalhousie Land, Chrystal MacMillan Building, Centre Building, Easterbush, Minto Building, New College and the Data Technology Institute (DTI), the final phase of the University's state-of-the-art Potterrow development.
Established 18 years ago, Indeglas designs project-specific glazed screen requirements and is unique in providing a full-service design, engineering, supply and installation service for leading-edge and bespoke internal glass solutions, fully backed up by a dedicated maintenance service throughout the UK for both the private and public sector projects.
Property Company of the Year News
1 Mar 2019 – Drum Property Group's position as one of the leading players in the Scottish and UK property industry has been further recognised after winning Property Company of the Year at the prestigious 2019 Scottish Property Awards, announced on Thursday (28 February 2019).
See our Glasgow Architecture News page for article in full
Architectural Conservation Masterclass, Edinburgh
'Conservation across cultures: An Indian Experience' took place on Thursday 28 February at Adam House Lecture Theatre, 3 Chambers Street:
New York city has more protected buildings than there are protected monuments under the Archaeological Survey of India. The heritage protection laws in India are either not fully understood or in some cases not fully enforced. With the fast and reckless pace of modern development and an exploding population in India, architectural conservation has taken on a different meaning.
See our events page for details.
Edinburgh Building News 2019 – February
Ross Fountain Renewal News
2 Feb 2019 – A small but highly effective Scottish engineering and design company has been behind the recently accomplished restoration and renovation of the dramatic Ross Fountain Restoration Edinburgh
Home builders question focus of Planning Performance statistics
2 Feb – Industry body Homes for Scotland has questioned the focus of official planning performance statistics, the latest of which report an average of 37 weeks being taken to decide major housing applications in the first half of 2018/19.
Issuing a plea for a more meaningful and inclusive approach to measuring the effectiveness of the country's planning system, Homes for Scotland Director of Planning Tammy Swift-Adams said:
"Legislation sets a target of 16 weeks for decisions to be made on planning applications for major housing developments – proposals which have the potential to ease the housing crisis. These statistics show, but the publication doesn't openly acknowledge, that the average time taken to make those decisions is more than double what it should be.
"Taking 37 weeks rather than 40.3 weeks to make a decision that should take 16 weeks is not a meaningful improvement in, or measure of, planning performance.
"The Planning Bill was an opportunity to establish a more enlightened way of looking at performance. However, the existing 'penalty clause', which Scottish Ministers could use (but as yet have not) to encourage better performance, has been removed from legislation at the request of authority representatives. It hasn't been replaced with anything new.
"The softer alternative set out in the first version of the Planning Bill, a government-appointed planning co-ordinator, could have provided a more useful and more collaborative way of working with planning authorities and their customers (both paying applicants and constituent communities). That has been removed from the Bill too, also at the request of authority representatives.
"It is no wonder, then, that Scottish home builders feel there is little prospect – with or without the Planning Bill – of achieving more support for home building from across Scotland's planning authorities.
"We need to develop a system of measurement that encourages the delivery of new housing sites on the ground, not just on paper. Planning authorities hold the key to whether the opportunities offered by Homes for Scotland members can get out of the starting blocks."
Edinburgh Building News 2019 – January
New Haddington Primary School Building
27 Jan – East Lothian Council appoint Morrison Construction to deliver an £8.6m school in Haddington as part of a wider development of 800 homes to the west of the town.
Letham Mains Primary delivers a total of 14 classrooms will be provided when the school opens its doors in summer 2020, with facilities including a dining hall, social space and twin court sports hall with retractable seating.
Architecture and Design Scotland: 4 New Board Members Required
25 Jan 2019 deadline
Scottish Ministers are looking to appoint four new members to the Board of Architecture and Design Scotland (A&DS). A&DS are interested to hear from architects and other related professions, as well as those with significant experience of communications, media or marketing as we look to build a new team to drive A&DS forward.
The advert for Board Appointments went live on Friday 14 December.
The deadline for applications is 25 January 2019.
EAA CPD: Ecology & Geo-Environmental in Architectural Practice
Date: 30 January 2019, 17:45 – 19:30
Venue: West Court, ECA Main Building, 74 Lauriston Place, Edinburgh, EH3 9DF
Speakers: Mike Armitage and Phillip Thompson of REC (Resource & Environmental Consultants Ltd.)
Sustainable Construction Launch
Thursday, 31st of January 17:30 – 19:00
Venue: RIAS Bookshop, 15 Rutland Square, Edinburgh, EH1 2BE
Meet and greet with Sandy Halliday to celebrate the launch of Sustainable Construction (Second Edition). Sandy will give a short talk followed by a Q&A and book signing.
IR11 Events
Thursday, 31st of January 19:00 – 22:00
Venue: Skylight, 179 Canongate, EH8 8RN
Dai Jones: Some Day My Prints Will Come
Brian Cheeswright: Ether Ore
Manuel Minch: There Is No Alternative
Architecture and Design Scotland Board Members Required
Scottish Ministers are looking to appoint four new members to the Board of Architecture and Design Scotland (A&DS). A&DS are interested to hear from architects and other related professions, as well as those with significant experience of communications, media or marketing as we look to build a new team to drive A&DS forward.
The deadline for applications is 25 January 2019: https://www.ads.org.uk/board_recruitment/
Unravelling the spirit of place at Edinburgh's Old College
The first session of the 42nd annual series of Architectural Conservation Masterclasses took place on Thursday:
Tom Addyman – Unravelling the spirit of place at Edinburgh's Old College
This masterclass explored the history and significance of 500 years of education on the site of Edinburgh's Old College, corroborating findings from historical sources, historical building surveys and a major archaeological programme.
Edinburgh Building News 2018
16 Dec + 2 Nov 2018
The Fruitmarket Gallery Redevelopment
The Fruitmarket Gallery, Edinburgh has appointed Reiach and Hall Architects to lead the refurbishment of its existing gallery building and the opening-up of the neighbouring warehouse building. The project will breathe new life into The Fruitmarket Gallery, and bring the adjacent building into active cultural use.
The Fruitmarket Gallery Redevelopment
14 Dec 2018
Edinburgh Architectural Association Awards News
CALLS FOR ENTRY ARE NOW OPEN FOR THE PRESTIGIOUS ANNUAL EAA AWARDS FOR ARCHITECTURE
The awards showcase and celebrate the very best architecture in the chapter area and beyond, which enhances the built environment and people's lives, regardless of size, form or budget.
The awards are also open to chartered architects working in other areas of the UK, who have completed projects within the chapter area.
Short-listed entries will be displayed, and the winners announced and presented with their awards at a special reception at St Cecilia's Hall in May 2019 (winner of the 2018 Regeneration & Conservation Award).
An exhibition of all short-listed entries will be held in the RIAS Joyce Deans Room at 15 Rutland Square in the run up to the awards event.
2018 EAA Building of the Year Winner – New Boroughmuir High School by Allan Murray Architects
Entries for the following award categories are invited:
*Large Project
*Small Project
*Regeneration & Conservation
*Wood Award
EAA Ambassador
*All entries built within the chapter area are eligible for the
highest accolade of Building Of The Year.
To enter please complete the online submission form
or download the hard copy submission form
Full entry information please download the terms and conditions:
Terms and Conditions
Closing date for entries is 16:00 Tuesday 29th January 2019
'Edinburgh Architectural Association' (known as EAA) is a Scottish Charity SC001369 regulated by the Scottish Charity Regulator (OSCR)
12 Dec 2018
RIAS / RIBA Awards for Scotland 2019
Entries invited for the RIAS / RIBA Awards for Scotland 2019.
The deadline for entries is 21 February 2019:
RIAS / RIBA Awards for Scotland 2019
11 Dec 2018
Seize huge housing opportunities builders urge Scottish Government
As the level of housing completions continues to head in the right direction according to statistics published today, the country's home building industry urged the Scottish Government to build on this positive news to enable it to deliver more of the homes Scotland's growing population needs.
********************
Edinburgh Architecture News Archive
Edinburgh Building News archive links below:
Edinburgh Architecture News Jul – Dec 2017
Edinburgh Architecture News Apr-Jun 2017
Edinburgh Architecture News Jan-Mar 2017
Edinburgh News – Archive for July to October
Edinburgh Architecture News Mid 2016 – Archive for May to June
Edinburgh Architecture News Early 2016 – Archive for the early part of the year
Edinburgh Architecture News 2015 – Archive
Architecture in Lothian
Scottish Parliament entrance: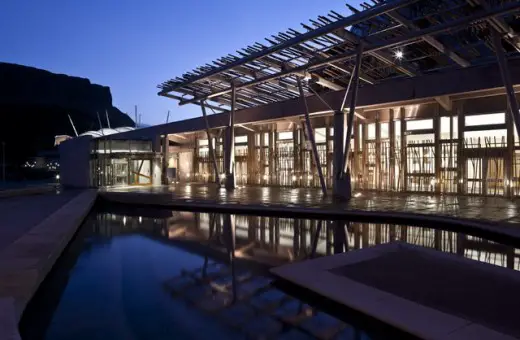 Comments for the Edinburgh Building News 2019 page welcome