Edinburgh Architecture News 2017, Lothian Building Construction, Architects, Property Images Scotland
Edinburgh Building News 2017
Archive for Scottish Architectural + Construction Updates – East of Scotland Property Design Information
Edinburgh Architecture News January – March 2017
Architectural Conservation Masterclass March 2017
Thursday, 30 March 2017, 5.30 – 7.00pm (followed by a wine and nibbles reception).
Adam House Lecture Theatre, 3 Chambers Street, Edinburgh EH1 1HR
The enhancement of cultural heritage remains during urban regeneration projects in Athens
Eleni Kanetaki, National Technical University of Athens.
More details on our Events page.
Ross Pavilion International Design Competition Shortlist
28 Mar – seven finalist teams selected to proceed to the second stage of the Ross Pavilion International Design Competition.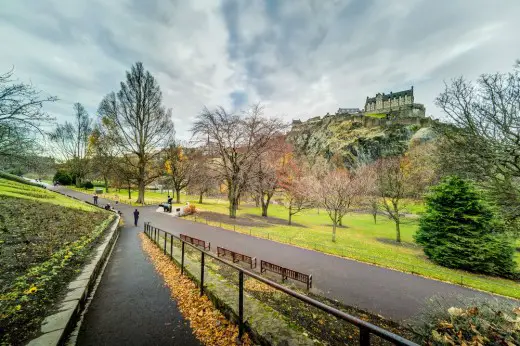 photo © Malcolm Reading Consultants / David Springford
The competition is searching for an outstanding team of architects, landscape designers, engineers and other specialists for the new circa £25m Ross Pavilion and Gardens project in the heart of Edinburgh.
• Adjaye Associates (UK)
• BIG Bjarke Ingels Group (Denmark)
• Flanagan Lawrence (UK)
• Page \ Park Architects (UK)
• Reiulf Ramstad Arkitekter (Norway)
• wHY (USA)
• William Matthews Associates (UK) and Sou Fujimoto Architects (Japan)
Ross Pavilion International Design Competition
Specifi Edinburgh
29 Mar – Landscape architecture event at The Assembly Rooms. Specifi Landscape brought internationally renowned thought leader Gary Grant to Edinburgh. His talk – "The Water Sensitive City" – was followed by a Q&A, hosted by thought leading ecologist Dusty Gedge.
Gulf Architects
29 Mar – Junior and mid-level architects required in Kuwait, salaries a multiple of Scottish equivalents, please e-mail info(at)e-architect.com for details.
Final say on Scotland's planning system
27 Mar – Consultation on significant changes enters final week.
People will have a final opportunity to comment on major changes being proposed for the planning system in Scotland, as a consultation on planning draws to a close next week.
The Scottish Government has set out 20 proposals to revamp the system, which will support economic growth, delivery of houses and increase community involvement in planning decisions. The proposals build on recommendations from an independent review panel.
Planning Minister Kevin Stewart said:
"This consultation outlines major proposals for improving Scotland's planning system, and so I'd urge everyone with an interest in planning – developers and businesses, professionals and local authorities, communities and members of the public – to use this opportunity to tell us what they think.
"Planning affects everyone's lives, from making sure we have the right types of homes to driving forward regeneration. We need a strong system to support these aims and for long-term economic growth, and we can only achieve that system if we ensure we are taking into account the views of everyone involved.
"I firmly believe Scotland's planners can lead the delivery of great places, empower communities and provide a stable environment for investment through the uncertain times we live in."
One Lochrin Square Building
26 Mar – Edinburgh's largest office building, the 64,000sq/ft One Lochrin Square by MLA, has been re-opened following an extensive overhaul to make it more appealing to tech occupiers.
New Waverley Building Images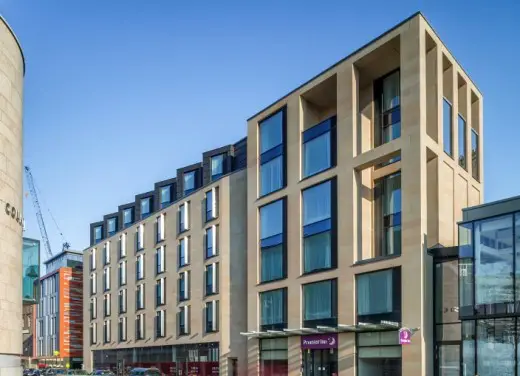 photo courtesy of New Waverley
26 Mar – some new images added to New Waverley development page
RIAS Council Elections 2017 – Nominations
26 + 22 Mar – There are four vacant places for nationally elected Incorporation Representatives on RIAS Council for the coming session. Members of the RIAS are now invited to nominate Fellows and Members of the Incorporation to fill these vacancies.
The President, Willie Watt, hopes that members from all sections of the profession and of all ages will consider standing for election. However, should there be insufficient candidates to fill the vacancies the RIAS may make its own nominations.
Nomination papers must be returned to the RIAS by 5pm, Thursday 6th April 2017, accompanied by the candidate's election statement of no more than 200 words.
Nominations received after 5pm on 6th April 2017 will be invalid.
Voting papers will be issued by email on Thursday 13th April to be returned (by e-mail, fax or post) by 5pm on Friday 28th April 2017. The results will be announced at the Incorporation's AGM in Stirling on Friday 12th May.
Bonnington Property
25 Mar – plans for the delivery of 52 flats on the former Bonnington Mills designed by for Queensberry Properties, who recently completed luxury properties on Kinnaird Road in former Edinburgh Academy buildings. Situated on the south bank of the Water of Leith off Newhaven Road this residential development will be built to a density of 146 units per hectare arranged over three blocks of up to five storeys.
Edinburgh Marina Building News
24 Mar – Wilson + Gunn Architects have designed proposals to build a new retirement community at Edinburgh Marina, comprising 104 individual flats alongside a gym and spa and communal lounge.
Historic Environment Scotland News
24 Mar – Historic Environment Scotland (HES) has been awarded the World Wildlife Fund (WWF) Scotland Public Body Champion Award for the third year in a row in recognition of its work to tackle climate change, it was announced today (24th March).
The award was presented prior to the WWF's annual 'Earth Hour' initiative, which takes place tomorrow (Saturday 25th March). This event sees people across the globe switch off their lights for an hour between 8.30pm – 9.30 pm, raising awareness of the need to lower carbon emissions.
Homes for Scotland Awards
23 Mar – The shortlist for Scotland's premier home building industry awards has been announced as Homes for Scotland prepares to acknowledge the sector's achievements at its largest celebration to date.
Floating Boutique Hotel in Leith
22 Mar – The Royal Yacht Britannia have put forward proposals to permanently moor the ship MV Fingal at Edinburgh's B-listed Prince of Wales dock to serve as a floating boutique hotel.
First launched in 1963 the vessel was the last to be built by the Blythswood Shipbuilding Company in Glasgow and measures some 72m in length.
New Building by Architect Gokay Deveci
22 Mar – Gokay Deveci, Professor in architecture at the Scott Sutherland School, Aberdeen, has released the first indicative visual of a proposed dolphin centre at Greyhope Bay, close to Torry, incorporating a viewing platform, classrooms, a theatre, restaurant and conference rooms. It is the brainchild of marine scientist Fiona McIntyre. She has a bid to drum up support for the £10m venture from the local authority, business and wildlife organisations.
Dundee Waterfont Building
22 Mar – Mike Galloway, director for city development at Dundee City Council, has stepped in following a poor critical reception to the latest elements of the city's waterfront masterplan by defending the urban design approach taken.
Senior Architect Appointed by LBA
20 Mar – LEADING ARCHITECTURE AND DESIGN STUDIO APPOINTS SENIOR ARCHITECT
Leading Edinburgh-based independent architecture and design studio, LBA has appointed senior architectural designer Gareth Jones to further strengthen its team with a focus on private clients and commercial residential projects.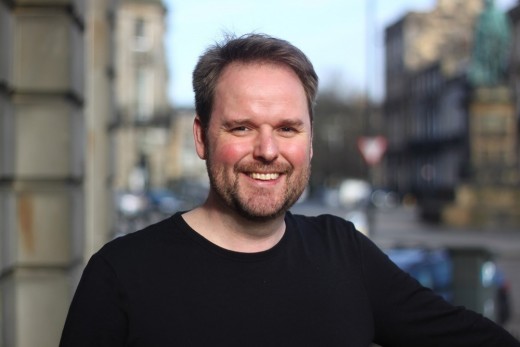 With a BA Hons Interior Architecture from the University of Wales Cardiff and a career spanning over 15 years, Gareth (aged 37) has held senior positions in architectural practices including Richard Murphy Architects. He has also directed many high end domestic building projects and won national accolades for his work.
The most notable project to date, Murphy House, was awarded the 2016 RIBA House of the Year category as well as the restoration and conversion of the historic Playfair's Donaldson's School building and Gate Lodges in Edinburgh into 112 luxury apartments.
Commenting on the appointment, Lynsay Bell, managing director of LBA said:
"Gareth's appointment is testament to our commitment to grow the business further. We have admired Gareth's work for many years and delighted that he's joined our team as he brings a wealth of design expertise and industry knowledge."
Gareth Jones, added:
"LBA is without question paving the way when it comes to design led architecture working with some of the country's leading independent developers and builders. It's an exciting time to join the business."
Founded in 2012 by Lynsay Bell, LBA is a progressive and dynamic practice based in the City's west end in Walker Street. With a creative team of eight architectural designers and studio manager, LBA boasts local, national and international expertise gained from as far afield as Norway and China to Dubai and Australia. This international focus as well as localised knowledge brings unique insights and design solutions for private residential and commercial developments.
Specialists in listed buildings, refurbishment and conservation projects, LBA project highlights include the renovation of Well Court Hall in the city's historic Dean Village, which showcases the Firm's unique design approach. This former A Grade listed Church building has been sympathetically renovated into a spectacular residential property over three levels that's sympathetic to the original architecture blended with highly contemporary and luxurious specifications.
For more information, please visit www.studiolba.co.uk or call Lynsay Bell, managing director on 0131 226 7186 or email [email protected]
Urban Union Regeneration
18 Mar – Regeneration projects in Glasgow and Edinburgh have been held up as best practice at the Scottish Parliament.
Urban Union – a joint venture between McTaggart Construction and Robertson Group – has successfully completed the initial phases of regeneration at Laurieston Living in Glasgow and Pennywell Living in Edinburgh.
Key to that success has been the inclusion of an award-winning arts strategy which has brought together current and future residents.
Holyrood's Cross Party Group on Culture invited the organisations delivering these programmes to take part in a panel discussion titled 'Cultural Regeneration – can planners and artists work together?'
Peter McCaughey of WAVEparticle and Kate Wimpress of North Edinburgh Arts explained how the arts has been integral to each development and showcased some of the innovative programmes they have created at Laurieston and Pennywell.
Neil McKay, managing director of Urban Union, said: "Regeneration is about much more than simply building new homes. That can only be the starting point – truly successful regeneration has to be about building communities and that is why we embed an arts and living strategy into each of our projects.
"It is fantastic that the Scottish Parliament has recognised the importance of this, and I am sure that Peter and Kate impressed upon those attending the Cross Party Group the importance of a holistic approach to regeneration."
Pennywell Living – launched in partnership with City of Edinburgh Council's 21st Century Homes housing division – features 700 homes, half of which are either affordable, social housing or Mid-Market Rent.
At Pennywell, the arts strategy has led to events such as 'Bright Nights' in 2015, an installation created by local artist Alice Betts which transformed the area around Muirhouse Shopping Centre.
The partnership is also working on a third development in the Muirton area of Perth, building 203 homes as part of the final phase of a regeneration project.
RIAS Convention
This year the annual RIAS International Convention will take place from 12 – 13 May in Stirling.
More information will be available soon on the RIAS website.
EAA Awards 2017 Shortlist
The Edinburgh Architectural Association is pleased to announce the shortlist for the 2017 EAA Awards. In total 57 submissions were received, the highest number of entries to date.
All projects are designed by registered architects and built within the chapter area, with exception to the Ambassador Award which is built out with the chapter.
This year the format of the awards has been changed to enable all entries built within the chapter area, Large, Small, Regeneration & Conservation and Wood to become eligible for the highest accolade of Building Of The Year.
The awards are now also open to chartered architects working in other areas of the UK, who have completed projects within the chapter area.
Large Project:
Dunfermline Carnegie Library & Galleries – Richard Murphy Architects
Holyrood North Student Accommodation & Outreach Centre – Oberlanders Architects / JM Architects
James Gillespie's High School – JM Architects
The Spens Building – Page Park Architects
Small Projects:
Costa Rican Garden Shed – Chambers McMillan Architects
Ravelston Dykes Lane – Konishi Gaffney Architects
Trinity – Crew Architects
Regeneration and Conservation:
Botanic Cottage – Simpson & Brown Architects
Dalkeith Corn Exchange Regeneration – Michael Laird Architects
Dalkeith Country Park Including Restoration Yard & Fort Douglas – Buccleuch Estates in association with Malcolm Fraser Architects & Blue Forest
Wood Award:
Dalkeith Country Park Including Restoration Yard & Fort Douglas – Buccleuch Estates in association with Malcolm Fraser Architects & Blue Forest
Pop-up Pavilion – Konishi Gaffney Architects
Thistle Foundation Centre Of Wellbeing – 3D Reid
Ambassador Award:
Comielaw Steading – Konishi Gaffney Architects
Rievaulx Abbey Visitor Centre & Museum Project – Simpson & Brown Architects
Thyme Walk Houses – City Architecture Office
Website: EAA Awards 2017 Shortlist
New: RIAS Chartered Practice and Practice Services
RIAS practices may be approached to sign up to RIBA Chartered Practice. RIAS practices should note that the RIAS runs its own Chartered Practice scheme which gives practices access to information specific to practising in Scotland, Practice Services, RIAS Chartered Practice logos and site sign boards. Practices are, of course free to join the RIBA scheme however please be aware that the schemes are separate entities and the benefits unrelated.
The RIBA Chartered Practice will not give access to the benefits of the RIAS scheme. There is no reciprocity in place. If you are practising in Scotland it makes sense to hold the RIAS accreditation entitling your practice to benefit from:
• access to Practice Information Notes, available on the RIAS website;
• telephone or written advice on legal, professional and contract matters by our team of advisors and experts;
• e-PI Notes, the Practice Services email bulletin, issued fortnightly informing members of upcoming events, current news, and new Practice Information Notes;
• a credit account with the RIAS bookshop;
• downloads of the RIAS suite of Standard Forms of Appointment and Contract Administration forms free of charge.
Architectural Conservation Masterclass 16 March
This took place on Thursday, 16 March, 5.30 – 7.00pm
Main Lecture Theatre, Edinburgh College of Art, 74 Lauriston Place, Edinburgh EH3 9DF
Tales from the Unwild: reviewing some management strategies in Scotland's 'wildland' areas
Patricia Macdonald and Angus Macdonald
More info on our events page.
Modernist Planning Video
16 Mar – A short film reveals the post-war redevelopment plans for Edinburgh's Leith Street and St James districts could have been drastically different, reports the Edinburgh Evening News.
Named The Collingwood Plan, the radical scheme was drawn up in the 1950s by Southampton-based architectural firm W.H. Saunders and Son who envisaged a modern, large-scale redevelopment of the Leith Street and St James district where now stands the semi-demolished St James Centre.
Read more at: http://www.edinburghnews.scotsman.com/news/old-edinburgh-captured-in-modernist-planning-video-1-4387489
Aberdeen Shopping Centre Expansion
16 Mar – BMO Real Estate partners have pledged to lodge a formal planning application to extend Aberdeen's Bon Accord & St Nicholas shopping centre by the end of the month.
Apartments by 7N Architects
15 Mar – 7N Architects acting on behalf of CALA Homes have tabled plans to build a pair of 'pavilion villa' apartment blocks and three detached houses in Thorntonhall, South Lanarkshire.
Dundee Steading Conversion
14 Mar – Peter Inglis Architects have drawn up proposals for the conversion and extension of a former farm steading at Mains of Balgay, Dundee, to form five family homes.
Dandara Aberdeen 'Village'
14 Mar – Dandara have brought forward plans to build 116 homes spread across two apartment blocks and a retirement block, as well as 35 houses, at pinewood and Hazledene, Aberdeen.
Inverness Station Building Renewal
13 Mar – Mott MacDonald have been named as lead designer for a £6m redevelopment of Inverness railway station, ahead of its planned completion in 2018.
New figures show Scotland remains in housing decline, say builders
14 Mar – Scottish Government statistics published today show the total number of new homes being started in order to address the country's housing crisis has fallen by five per cent to 16,870 over the last year, dragged down by a worrying private sector drop of 14 per cent, down to 11,816. In comparison, social sector housing starts increased by 24% to 5,054.
Responding, Nicola Barclay, Chief Executive of trade body Homes for Scotland, said:
"Whilst it is good to see an increase in social sector funding and consequent activity, we must recognise that this equates to only a third of homes built, and we therefore need an all-tenure approach to delivery if we are to meet the wide range of housing needs and demands of people across Scotland.
"I am deeply concerned by today's figures which confirm the views of my members that it has never been more difficult to start sites and get much needed homes out of the ground. Obviously this continuing flat-lining of total supply is bad news in relation to the jobs and investment builders bring to our economy, but unfortunately those worst affected are the young people and growing families struggling to get on the housing ladder.
"Not only is the lack of an adequate housing supply across all tenures stifling ambition and aspiration, it is also continuing to pressurise house prices and rents as well as threatening Scotland's future success and social well-being."
850 New Leith Homes
13 Mar – More than 850 new homes are set to be built in Leith under plans by a housing association to invest tens of millions over the next five years, reports the Edinburgh Evening News today.
The homes are being planned to provide social housing and mid-market rent properties across various sites.
Funding from the government and a long term loan through insurance company Canada Life is allowing Port of Leith Housing Association to invest £89m into new housing and £7m into improving the quality of its existing homes such as kitchen and bathroom replacements and new windows, doors and insulation to improve energy efficiency.
Waterloo Street Hotel
13 Mar – ICA Architects have followed up a change of use application to convert the disused Douglas House office block on Glasgow's Waterloo Street into a hotel.
Specifi Edinburgh Architectural News
13 Mar – Specifi Landscape hits Edinburgh on the 29th March 2017 at The Assembly Rooms. The event is packed full of value, including a world-class speaker, networking and expo, a complimentary bar and is all wrapped up with the Specifi dinner:
Specifi Landscape is bringing internationally renowned thought leader Gary Grant to Edinburgh. His talk – "The Water Sensitive City" – will be followed by a Q&A, hosted by thought leading ecologist Dusty Gedge.
Both Gary and Dusty will also join our "Networking and Expo" between 5.00pm and 7.30pm, where Bar Specifi, sponsored by Conrad Consulting, will serve complimentary beer and wine as you work the room. And finally, all attendees are welcome to join us for the complimentary Specifi Dinner.
Architects who have an interest in Landscape Architecture are more than welcome to attend.
More details on our Events page.
Calton Road Building News
Old Town student flats to repair historic building line
12 Mar 2017 – Buile Developments have tabled updated proposals for removal of a single storey warehouse fronting Calton Road within the Old Town conservation area for replacement by a mixed-use structure..
Aberdeen Student Flats
10 Mar – Planners have granted consent to a 374-bed student housing development by Fletcher Joseph Architects on the city's John Street, eliminating a prominent brownfield plot.
Next Phase of Chapelton
7 Mar – Elsick Development Company have commenced excavation work on the latest phase of development at Chapelton, south of Aberdeen, the largest planned New Town in Scotland at 4,000 homes.
Justice Centre in Inverness
7 Mar – A £23m justice centre by Edinburgh architects Reiach and Hall has been approved by planners, thus allowing the Scottish Courts and Tribunals Service the green light to progress the build this Spring:
V&A Dundee News
7 Mar – A 'topping out' ceremony was held on March 1st to mark a significant moment in the construction of V&A Museum of Design Dundee. Local schoolchildren were involved in the event which saw a Douglas Fir tree positioned ceremonially by crane at the highest point of the building, nearly two years on from the start of construction.
Space-Haa
6 Mar – Workplace fit out specialists Haa Design have merged with property and office design specialists Space Solutions to scale up their ambitions in the commercial, public, further education and professional services sectors, reports Urban Realm.
This will see Haa's ten strong Glasgow team relocate to Space Solutions' Glasgow office by the end of next month while retaining the haa brand, founded in 1994 by Hugh Anderson.
Edinburgh Mews Property by StudioKap
6 Mar – Glasgow's StudioKap Architects are renewing an application to proceed with a mews building on land to the rear of 36-40 Albany Street, Edinburgh, following completion of a residential conversion of adjoining townhouses.
University of St Andrews Satellite Campus
6 Mar – The University of St Andrews has put forward its bid for part of the £1.84bn City Deal for Tayside and North East Fife with a £24m plan to develop the site of a former paper mill at Guardbridge.
Eden Campus would see 5,500sqm of derelict buildings four miles from the university's historic home refurbished to create an advance materials centre; an enterprise centre; 'Living lab' and an innovation hub marrying industry with academia.
Georgian Townhouse Gets Elegant Restoration
3 Mar – Careful planning has enabled a new kitchen to fit perfectly into the classic proportions of a Georgian house. When the owners of this Grade I-listed townhouse in Edinburgh's New Town contacted kitchen designer Brian Minns, they were clear about their brief. "They wanted to install a kitchen that felt as if it was really part of this Georgian property, and that would last another 20 to 30 years," he says: Edinburgh Georgian Townhouse Restoration
Scottish Design Awards 2017
28 Feb – Entries are now open – Now in its 20th year, the scheme rewards top design agencies and architecture firms for their contribution to the country's design culture.
20th anniversary – Glasgow on Thursday 25 May
Inverness Campus expansion
24 Feb – ThreeSixty Architecture have drawn up plans for the latest phase of Inverness Campus in the form of a formal planning submission on behalf of Highlands and Islands Enterprise.
Dundee Waterfront Masterplan
24 Feb – Cooper Cromar and Robertson Construction have brought forward plans for an ambitious mixed use masterplan at Dundee Waterfront, delivering a grade A office building, a hotel and homes off Riverside Esplanade.
Overlooking the under construction V&A Dundee the complex has been conceived as a 'bold landmark' to both establish an identity for the waterfront and assist with wayfinding to and from the city centre.
St Andrews Student Housing
24 Feb – Sheppard Robson have been tasked with designing the next generation of student accommodation for the University of St Andrews after being appointed to lead its £62m Albany Park project.
Supporting Urban Regeneration
28 Feb – Milestone for SPRUCE fund.
The Scottish Government's SPRUCE (Scottish Partnership for Regeneration in Urban Centres) fund has been so successful that more money is now available.
The fund initially invested £50 million, in loan form, in regeneration and energy efficiency schemes across Scotland. As those loans are starting to be repaid and some ahead of time, the investment can be recycled and used to deliver further regeneration projects.
Housing Minister Kevin Stewart today announced £8.9 million to support refurbished office space in central Edinburgh.
Visiting the development at Greenside, Mr Stewart said:
"I'm really pleased to be here today to see the work to transform Greenside, perhaps better known in Edinburgh as the former headquarters of Scottish Equitable. When it's completed it'll provide modern, innovative and energy efficient offices on a UNESCO heritage site.
"But even before then we will see significant regeneration outcomes – during construction, the project is expected to support 39 apprenticeships and training opportunities. When complete, the building has a capacity to support 425 office jobs for local people.
"What makes this investment so exciting is that the SPRUCE fund has already provided £50 million to regenerate urban areas and it's been so successful, we have added a further £15m to the pot. SPRUCE loans are now being recycled with the repayments being used to deliver yet more new infrastructure, supporting the economy and jobs and transforming our communities for the better."
Background
The SPRUCE Fund, which was established with Scottish Government and European Regional Development Fund money, has invested in a range of regeneration and energy efficiency projects across eligible local authority areas in Scotland.
This new investment follows on from the completion of the fund's £50 million initial investment programme and which is now recycling these funds in to further projects. Funding for this transaction has come from an additional £15m injected into SPRUCE by the Scottish Government in the form of 2016/17 Financial Transactions Capital.
Greenside is being developed by Edinburgh-based real estate company, Chris Stewart Group, to provide 35,000 sq ft of Grade A office accommodation over five floors, with distinctive floor to ceiling glazing. The building, which has been under-used for a number of years, is now part of the dynamic regeneration of the east end of the capital, in close proximity to the St James redevelopment, the new Courtyard by Marriott hotel and the tram route.
Marriott SVP officially opens Courtyard Edinburgh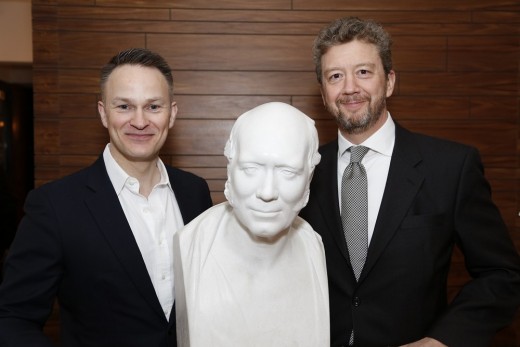 24 Feb – A senior Marriott Vice President has travelled to Edinburgh to officially open a £30 million restoration project he initiated more than five years ago, remarking that Edinburgh is a world class destination for the international hotel business.
Tim Walton, Regional Vice President, Western Europe, International Development, opened city centre hotel, Courtyard by Marriott Edinburgh, which with 240 rooms is one of the largest in the capital, on February 23.
Courtyard by Marriott Edinburgh Building News
Calton Hill Hotel Building
24 + 21 Feb – Hoskins Architects have brought forward revised hotel proposals for Edinburgh's former Royal High School building on Calton Hill.
23 Feb – Glencairn Properties have moved on-site with a development of four contemporary townhouses at Woodhall Drive in the village of Juniper Green, on the outskirts of Edinburgh, reports Urban Realm.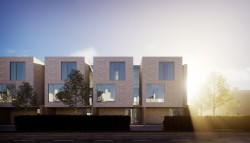 Designed by Lynsay Bell Architecture the three storey properties will each house five bedrooms and open plan living spaces with extensive glazing looking out onto south facing gardens.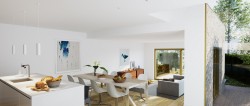 Replacing a disused community centre on the same site the properties also boast south facing terraces on the first floor with views to the Pentland Hills and vertical strips of curtain wall glazing to visually distinguish one home from the next.
Royal College of Physicians Edinburgh HQ Renewal
21 Feb – The Royal College of Physicians of Edinburgh have tabled plans for a series of circulation improvements to their historic Queen Street headquarters, including the installation of a new lift.
Edinburgh Quarry
21 Feb – A disused quarry in rural west Edinburgh could become a surfer's paradise with the launch of a series of public consultations to establish an international surfing and leisure facility.
University of Edinburgh Sub-Atomic Research Centre
20 Feb – City of Edinburgh Council have granted permission to the University of Edinburgh to press ahead with an Institute for Regeneration and Repair at Edinburgh BioQuarter.
Portobello Flats Controversy
18 Feb – Hundreds have raised objections to housing plans set to replace the former George Cinema and bingo hall in Portobello, reports the Edinburgh Evening News.
Royal George Bingo building in Portobello: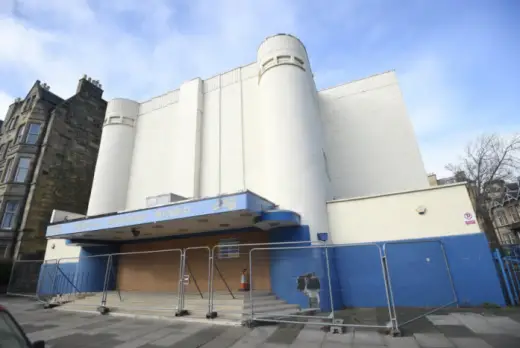 photo : Greg Macvean
Over 400 people have objected to plans to raze the C-listed art deco building at 14 Bath Street to develop 20 residential flats. Planning for the site was initially sought by Wothesay Limited but the application was refused by council planners. Buckley Building Limited, who re-submitted plans for housing in October last year, want to restore the façade to replicate the original County Cinema and not demolish the site completely.
Read more at: http://www.edinburghnews.scotsman.com/news/politics/flats-plan-for-former-portobello-cinema-sparks-protests-1-4369937
Forfar Community Campus Building
18 Feb – Angus Council take possession of the £38.9m Forfar Community Campus designed by JM Architects following a formal handover by Hub East central Scotland and Robertson Tayside.
Resurrecting a Modern Ruin
15 Feb – About 20 miles west of Glasgow lies the derelict St Peter's Seminary: plans to revitalize the building are now close to being realized, reports BBC Scotland:
Article on St Peter's Seminary Building
Ross Bandstand Building Renewal
15 Feb – As we reported on the 9th of February, the no longer fit for purpose Ross Bandstand will be replaced by a "landmark venue capable of hosting a range of small-scale to large events. The Ross Development Trust (RDT), founded to manage the delivery of the improvements, wants the brand new venue to be of incredible architectural design which will become renowned with Edinburgh the world over", reports the Edinburgh Evening News.
Read more at: Ross Bandstand Building Renewal
Hermitage Park, Helensburgh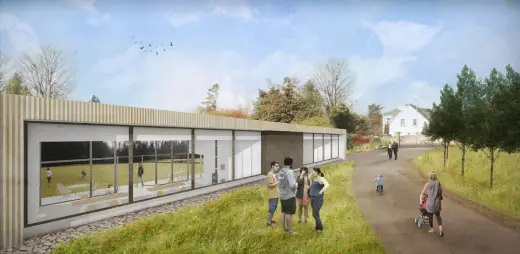 image courtesy of architects
15 Feb – A £3.3m restoration and redevelopment of the town centre resource will introduce new playgrounds and fountains, starts on site. A toilet block will be replaced by a Hoskins Architects designed pavilion.
Urgent Safety Checks on Scottish Public Buildings
14 Feb – Urgent inspections should be carried out on all Scottish public buildings built using private finance initiatives (PFIs), say architects, following the publication of a damning report into the safety of PFI schools, reports The Guardian.
The Royal Incorporation of Architects in Scotland (RIAS) said the recent report into building standards in 17 Edinburgh schools should not just be "put on the shelf" and ignored.
The investigation by the construction industry expert Prof John Cole, published last week, was prompted after the collapse of an external wall at Oxgangs primary school in Edinburgh in January 2016.
Article – https://www.theguardian.com/uk-news/2017/feb/14/scotland-architects-urgent-inspection-pfi-buildings-cole-report-oxgangs-primary
Port Dundas Road Housing by Reiach and Hall
13 Feb – Student housing proposals by Edinburgh's Reiach & Hall Architects for Raglan Development on Glasgow's Port Dundas Road. The building will include 444 cluster flats alongside 156 studio rooms and have 18,100 sqm of gross internal floor area.
Broadway Cinema in Prestwick
13 Feb – Page\Park Architects have been appointed to undertake a feasibility study examining potential re-use of the disused C-listed landmark for the benefit of the local community.
Gorgie Road Building News
13 Feb – EMA Architecture and Design have brought forward proposals to convert a redundant office block off Edinburgh's Gorgie Road to provide new flats, reports Urban Realm.
Portobello High School Building News
12 Feb – City of Edinburgh Council has taken possession of the £28.5m Portobello High School over two years after work began on the 1,400 pupil school.
Waverley Station Extension
12 Feb – Network Rail is pressing ahead with a £23m programme of platform extensions at Waverley Station to deliver on its promise of longer, faster trains.
India Quay Vision by 7N Architects
12 Feb – EDI Group and 7N Architects have put forward proposals for the office component of their £200m India Quay vision at Fountainbridge, report Urban Realm. The second phase of development at the industrial site will offer 12,171sqm of office space alongside 1,526sqm of retail and leisure fronting a new civic square at the Leamington Lift Bridge.
Granton Harbour Homes
12 Feb – Port of Leith Housing Association secure permission from planners for construction of 104 flats at Granton Harbour. The project has been conceived by Hackland + Dore for reclaimed land on the waterfront. We featured the design on our news page back in Autumn 2016.
Ross Pavilion International Design Competition



building: photo © Adrian Welch Sep 2006
10 + 9 Feb – Ross Pavilion Design Competition
• Initiative will regenerate and renew nationally-important space at the heart of West Princes Street Gardens and within the Old and New Towns of Edinburgh UNESCO World Heritage site
• Architect-led teams asked to submit details of proposed team and experience at the competition's first stage
• Five or more finalists who reach the second stage will create concept designs for a new landmark Pavilion, a visitor centre with café, and subtle updates and improvements to the listed Gardens
• First-stage submissions deadline March 13, 2017
Past post on this location: Ross Bandstand Design
Scotland's 50 Post-war A-listed Buildings
7 + 4 Feb – Two blocks of flats in Edinburgh have become the 50th and 51st buildings whose construction was completed after World War Two to be given Category A listed status, reports the BBC.
Historic Environment Scotland puts important buildings into three categories.
Those in Category A are considered to be buildings of national or international importance, either architectural or historic.
Post-war structures to be given Category A status include the Forth Road Bridge, the Burrell Collection, numerous churches, hydroelectric power stations and two swimming pools.
Cables Wynd House and neighbouring Linksview House in Leith are the 50th and 51st post-war building to be given Category A status.
Cables Wynd House is known locally as the banana flats due to its distinctive curved shape.
Website: Scottish Post-war A-listed Buildings
Perth City Hall Cultural Venue Architecture Competition
7 + 6 Feb – Perth & Kinross Council have launched a design contest to source an architect to lead the renewal of Perth City Hall, ending years of doubt as to the buildings future.
Having initially sought to demolish the landmark the local authority now intends to transform the building into a £20m cultural attraction as part of a bid to be crowned UK City of Culture 2021.
Organised by the RIAS this Perth design competition invites architects to apply for the pre-qualifying stage of the competition before five qualifying architects go on to draw up more detailed proposals as part of the tender process.
Girvan Leisure Centre Building News
7 + 6 Feb – South Ayrshire Council have commenced an internal fit-out at a £5.4m leisure centre serving the communities of Girvan and South Carrick following completion of exterior works, report urban realm. The Quay Zone has been designed by Norr Architects and is due for completion in March.
3-8 St Andrew Square Building
5 Feb – CDA and Hoskins Architects mark official completion of their joint mixed-use project on St Andrew Square.
South St Andrew Square has been brought to market by Standard Life Investments and Peveril Securities.
The project is seen as a major element within the regeneration of the eastern end of the New Town, providing mixed use of 100,000 sqft Grade A office space, 70,000 sqft prime retail, and a suite of luxury apartments.
It involved close liaison with statutory bodies to agree the conversion and reuse of the Category A listed Burnett building.
Website: South St Andrew Square
Queensferry Crossing
4 Feb – The last section of the new Queensferry Crossing has been lifted into place, completing the 1.7-mile link across the Forth: Queensferry Crossing
Edinburgh Arts Complex Shortlist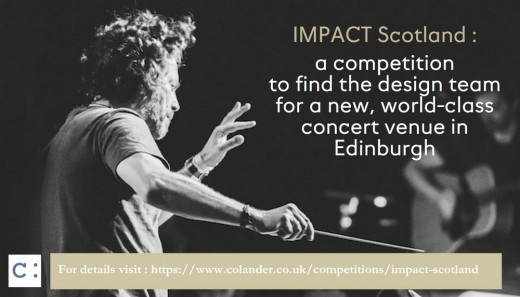 1 Feb + 31 Jan – The shortlist of architect-led teams will compete for the contract to design a new multi-purpose arts centre at 36 St Andrew Square in the centre of Edinburgh's New Town.
Colander announce the shortlist for this competition, six architectural teams.
Pitlochry Dam Visitor Centre
30 Jan – Energy supplier SSE has lifted on the Pitlochry Dam Visitor Centre after beavering away on the attraction for two years, reports Urban Realm.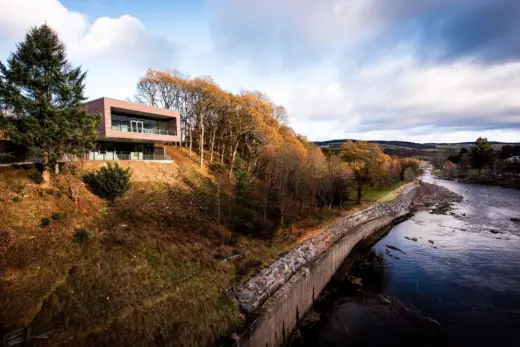 Designed by BSP Architects the centre has been conceived as an outreach facility to communicate the company's role in developing hydro-electric power throughout the Highlands as well as informing tourists as to how salmon navigate their way up a fish ladder to upriver spawning grounds.
Scottish Design Awards
29 Jan – The Scottish Design Awards announces a 22 Feb entry deadline for practices. All buildings and projects situated in Scotland are eligible for inclusion, as are buildings and projects designed by Scottish architects, engineers and designers throughout the UK and abroad.
The architecture panel will be looking for design work that pushes the envelope while addressing issues of sustainability – all while meeting the needs of clients and individual end users.
Morningside Public Toilet Site
27 Jan – In 2016 we reported on Edinburgh Council's sell off of various public conveniences from London Road to Joppa. Now it has been revealed that LDN Architects plan 11 flats on the site of a 1960s-public convenience. Abutting an existing tenement on Canaan Lane in the Morningside conservation area the six-storey scheme has been conceived as a 'visual stop' to an urban block before it reduces in scale to two storey villas. News of other proposals are welcome.
Russell Road Buildings News
27 Jan – Ardent Group and Fourward Architecture have brought forward plans to build a 266-bed student housing development at a former builder's yard on Russell Road, Edinburgh.
Quartermile Buildings
27 Jan – Proposals for the creation of 102 flats and 302sqm of retail space designed by Foster + Partners, the final phase in this large masterplan: Quartermile news.
Campbeltown Spaceport News
27 Jan – A new milestone has been reached in the development of the UK's first horizontal launch spaceport at the Campbeltown Airport site on the west coast of Scotland, reports The Scotsman.
Two UK space science and technology firms have agreed Memorandums of Understanding to work with Discover Space UK on investigating the potential of the former RAF Machrihanish site that incorporates Campbeltown Airport. A dynamic building design has been unveiled for this former RAF airbase.
Museum of London Funding
27 Jan – A total of £180m has been pledged towards this £250m project designed by UK architects Stanton Williams and Asif Khan. The museum plan to move from its current location due to a lack of space at its Barbican site. A planning application will be made in 2018 and the museum hopes to open its new home to the public in 2022.
RIAS Awards 2017
27 + 17 Jan – The RIAS Awards / RIBA Awards for Scotland 2017 are now open for entry.
Submission to the RIAS Awards entitles entrants to be considered for the following awards:
RIAS Awards (including RIAS/ Forestry Commission Scotland/Wood for Good Timber Award, RIAS/Historic Environment Scotland Conservation and Climate Change Award, the RIAS/Saint-Gobain Emerging Architect Award, RIAS/Scottish Government Scotland's Client of the Year Award) and RIAS/Zero Waste Scotland Resource Efficiency Award,
RIAS Andrew Doolan Award
RIBA Awards (including National Award, Client of the Year Award, RIBA House of the Year, Stephen Lawrence Prize)
RIBA Stirling Prize
Notes
To enter for an RIBA Award the entrant must be a current RIBA Chartered member or RIBA International Fellow.
The Stephen Lawrence Prize rewards the best examples of projects that have a construction budget of less than £1 million and is intended to encourage fresh talent working with smaller budgets. Whilst continuing to recognise the overriding importance of design, the 2016 jury will also attach high importance to the role of architects under 40 in the shortlisted projects, whether working as principals or as project leaders in a more established practice.
The RIAS Saint-Gobain Emerging Architect Award is open to project architects of RIAS Award submissions who were under the age of 40 on 31 December 2016.
Entries which have been previously submitted can be re-submitted but only for RIBA (National) Awards. Projects may only be re-submitted once. The full entry fee will be payable.
The submission deadline is no later than 12.00 Noon, Friday 24th February 2017.
If you wish to enter, please request the entry form by emailing [email protected]
New Perth council Housing
26 Jan – Construction group CCG have been selected by Perth & Kinross Council to deliver a new wave of council housing at three sites around Perth and Scone.
EAA Annual Awards 2017
24 Jan – The EAA Annual Awards showcase and celebrate the very best architecture in the Chapter area and beyond, that enhance the built environment and people's lives, regardless of size, form or budget.
This year the format of the awards has been changed to enable all entries built within the Chapter area, small or large, to become eligible for the highest accolade of 'Building Of The Year'.
The awards are now also open to chartered architects working in other areas of the UK, who have completed projects within the Chapter area.
Closing date for entries is Wednesday 25th January 2017 at 4pm.
Dunfermline City Quarter
20 Jan – Stirling Developments have put forward plans for a mixed-use and walkable urban expansion of Dunfermline, Fife, providing 2,150 homes, commercial premises, parks, schools, surgeries and community facilities.
A design team including masterplanner Duncan Whatmore, landscape architect Julia Goodwin and urbanist Ed Taylor are collaborating on the initiative which mandates that a quarter of available homes be classed as affordable.
Aberdeen Student Housing
19 Jan – Watkin Jones have obtained planning consent for two separate student housing builds in Aberdeen, offering 817 beds of student accommodation between them, reports Urban Realm.
Hilltown Flats
18 Jan – Proposals by Hillcrest Housing Association and Dundee City Council to build 163 homes at Dundee's Hilltown have won the backing of councillors, reports Urban Realm.
University of St Andrews Music Centre
18 Jan – The University of St Andrews have previewed an £8m music centre designed by Flanagan Lawrence architects ahead of a public exhibition of the plans.
Tour a Vibrantly Styled Georgian Flat in New Town
17 Jan – 'The flat was perfectly average when I bought it,' says interior designer Jessica Buckley of her now decidedly unaverage two-bedroom Georgian tenement flat in Edinburgh's New Town. 'It was in a decent state, but looked very "early '90s" – in other words, plain and nondescript. But that's why I bought it – I'm a designer: I wanted something I could pull apart and redesign completely.'
Georgian Townhouse Apartment in Edinburgh
Architectural Conservation Masterclass News
40th annual series of Architectural Conservation Masterclasses starting on Thursday, 26 January and featuring leading national and international experts in conservation and connected disciplines.
This first masterclass is organised jointly with Europa Nostra UK:
Thursday, 26 January 2016, 5.30 – 7.00pm (followed by a wine and nibbles reception).
Please note the new venue:
Adam House Lecture Theatre, 3 Chambers Street, Edinburgh EH1 1HR
More details on our events page
Speirs + Major News
16 Jan – The Lighting of Lloyd's Register Building, Courtyard & Lobby, 71 Fenchurch Street, London
71 Fenchurch Street is an architecturally significant glass and steel medium rise office building that has recently undergone a refurbishment led by Fletcher Priest Architects (FPA). Lighting design studio Speirs + Major were commissioned to develop a new lighting approach for the exterior entrance, courtyard and main reception, the centrepiece of which is an installation of beautifully integrated bespoke pendants in the lobby atrium. The brief asked Speirs + Major to consider how lighting could contribute to a warmer and more welcoming ambience that would encourage people to dwell in these spaces.
The renowned building is set within a sensitive conservation area adjacent to a number of listed buildings. Owned by technical and business services organisation Lloyd's Register, it was purpose designed by Richard Rogers Partnership (now Rogers Stirk Harbour + Partners) and completed in 2000.
Home builders prepare for Mumbai Women Build
16 Jan – Two of the best known female faces in Scotland's home building industry are in the midst of final arrangements as they prepare to fly to India later this month to help some of the country's most marginalised communities build their own homes.
Supporting the vital work of Habitat for Humanity, Chief Executive of trade body Homes for Scotland Nicola Barclay and colleague Gill Henry of Cruden Homes will be taking part in the charity's "Women Build" event in Mumbai from 21-28 January. More info on the Glasgow Architecture website news page.
Dumbryden Drive Homes
16 Jan – Barton Willmore have put forward plans for delivery of 49 homes on behalf of Robertson Partnership Homes at Dumbryden Drive, in the latest installment of Edinburgh's small sites programme, reports Urban Realm.
Dovetailing with a similar project at Royston and other schemes at Crewe Road Gardens, West Pilton Grove, Clermiston, Calder Gardens and Hailesland Place the latest scheme, like the others, targets a brownfield site to provide much needed housing alongside new public realm and through connections.
Wallyford Expansion News
16 Jan – JM Architects have filed proposals to erect a new primary school in Wallyford, East Lothian, to complement a significant planned extension of the commuter village, reports Urban Realm.
Wallyford Primary will replace an existing school with expanded facilities for 814 pupils, with scope for further expansion by 2031 to accommodate 1,194 pupils, within the approved St Clements Wells masterplan.
Inglis Green Gait Flats
16 Jan – Studio DuB Architects have brought forward plans to build a trio of duplex and single level flats on vacant ground at Inglis Green Gait, Edinburgh, reports Urban Realm.
Located adjacent to a railway embankment the four storey infill will be faced in timber cladding with glass and galvanized steel balustrades under a roof with integrated photovoltaic panels.
St James Centre Building Demolition
10 Jan – St James Centre, the massive concrete pile often branded Edinburgh's ugliest building, is now well under way, reports the Edinburgh Evening News.
Latest pictures show the once-proud edifice being turned to rubble as the shopping centre, along with the former Thistle Hotel, the New St Andrew's House office block and the multi-storey car park, come down to make way for a £1 billion redevelopment of the area.
St James Centre Building Demolition
Perth College UHI Project
10 Jan – The £7 million Perth College UHI facility by Keppie Design not only includes a multi-purpose sports hall with bleacher seating for 400 spectators, spacious gyms, classrooms, dance and fitness studios but also facilities for hairdressing and beauty therapy students and a state-of-the-art climbing centre, the only one of its kind in the Perth and Kinross region.
Scottish Firm Works on Spanish City Dome
10 Jan – One of the UK's leading infrastructure firms has today 'welcomed the robots' to support the 10 strong team as they begin main construction works on Whitley Bay's Spanish City Dome.
Robertson North East – a regional construction division of Robertson Construction England – is working in partnership with North Tyneside Council to bring the iconic structure back to its former glory for the benefit of families' in North Tyneside and right across the UK.
Robertson Project Manager, Andrew Coleman said: "A lot of the work on the Spanish City has been done by hand to date due to the importance we have placed on conserving original fixtures.
University of Edinburgh Building News
10 Jan – Reiach & Hall Architects are to take the lead on the refurbishment of B-listed former geology HQ – Murchison House – at the University of Edinburgh's Kings Buildings Campus by rejigging floorplace to provide improved office and teaching accommodation, reports Urban Realm.
This will see the B-listed brick-clad 1970's structure remains largely untouched when viewed externally with interventions limited to fresh landscaping and new windows. Internal changes will include removal of non-load bearing partitions and suspended ceilings as well as the introduction of breakout spaces in existing corridors.
Dementia Care Home
10 Jan – Proposal for an 18-bed dementia care home in the outskirts of Kelso designed by Aitken Turnbull Architects, delivering the first specialist unit of its type for the Borders.
Murray House represents a £3m investment at the existing Queen's House facility with construction expected to get underway in August for completion by October 2018.
£6.6 million for conservation of historic sites
9 Jan – Report sets out work required to restore and protect iconic buildings and monuments.
Culture Secretary Fiona Hyslop today confirmed a £6.6 million capital boost to support investment in conservation work, repairs and visitor facilities at several of Scotland's iconic heritage sites and monuments.
The announcement follows the publication today of the most comprehensive conservation assessment ever undertaken on the properties in care of Scottish Ministers.
Commissioned by Ms Hyslop, the study provides for the first time, a comprehensive picture of the condition of more than 300 properties managed by Historic Environment Scotland on behalf of Ministers, and sets out the work required to address the impacts of deterioration and climate change.
The report estimates conservation and repair work to the value of £65 million is required over ten years to restore and protect heritage sites for future generations. The additional funding announced today will enable conservation work to start at priority sites including Doune, Stirling and Edinburgh Castles during 2017 – the Year of History, Heritage and Archaeology.
During a visit to Doune Castle near Stirling, Culture Secretary Fiona Hyslop said:
"From Doune Castle to Skara Brae, these iconic buildings and monuments represent more than 6,000 years of Scottish history and include a number of internationally significant sites that attract thousands of visitors every year.
"But by their nature they are often difficult to care for and require specialist expertise to repair. Adding to this challenge, it is well understood that climate change is speeding up the natural process of decay at heritage sites across the world. "Historic Environment Scotland's new conservation study gives us a detailed understanding of the impact on our own heritage sites and tells us what is required to protect and preserve them for the future.
"The funding I have announced today underlines the Scottish Government's commitment to protecting and promoting our rich history and heritage and will enable conservation work to begin at several of our treasured heritage sites."
Dr David Mitchell, Director of Conservation at Historic Environment Scotland, said:
"This report is a milestone for Historic Environment Scotland a year on from the merger between Historic Scotland and The Royal Commission on the Ancient and Historical Monuments of Scotland.
"It is a significant piece of work, unprecedented for this estate, that will provide a basis for investment decisions over the next decade and determine how we will manage over 300 of Scotland's most cherished places and associated collections for future generations."
Background
The £6.6 million announced today includes £2 million from the Capital Acceleration Programme announced by the First Minister as part of the Programme for Government in August 2016, and £4.6 million capital funding allocated to Historic Environment Scotland for properties in care in the 2017-18 draft Scottish Budget published in December 2016.
Historic Environment Scotland's conservation report is available online at: http://bit.ly/2iUav7e
Historic Environment Scotland undertakes a substantial programme of conservation work on properties each year, undertaken by its own skilled staff. In addition HES spends around £3 million per annum with external contractors in support of its conservation work.
The Scottish Government will provide £45.5 million grant in aid for Historic Environment Scotland in 2017-18. Together with internally generated income this will allow for an increase in the level of investment for HES Properties in Care in 2017-18.
A report released by UNESCO in June 2016 highlighted 31 natural and cultural world heritage sites including the Statue of Liberty, the Galapagos Islands and Ouadi Quadisha (The Holy Valley) which were significantly at risk of the effects of climate change.
See: http://www.ucsusa.org/sites/default/files/attach/2016/05/world-heritage-and-tourism-in-a-changing-climate.pdf
History and heritage is a key motivator for visits to Scotland and an important part of the visitor experience with 32% of visitors citing 'history and culture' as a key motivator for their trip – second only to 'The Scenery and Landscape' (49%) – The Visitor Survey, 2015.
The Year of History, Heritage and Archaeology is a Scottish Government initiative led by VisitScotland and supported by a variety of partners. Throughout 2017 people from Scotland and around the world will be encouraged to delve into the past and discover Scotland's fascinating stories through a variety of activities to boost tourism. For more information visit www.visitscotland.com/HHA2017
Happy New Year
1 Jan – We wish our readers a Happy New Year!
Comments for this Edinburgh Building News Jan-Mar 2017 post are welcome
********************
Edinburgh Building News archive links below:
Edinburgh Architecture News for Early 2017
Edinburgh News – Archive for July to October
Edinburgh Architectural News 2016 – Archive for May to June
Edinburgh Architecture News 2016 – Archive for the early part of the year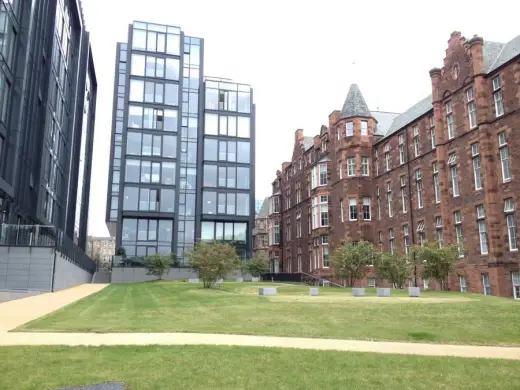 Comments for the Edinburgh Building News Jan-Mar 2017 page welcome