Edinburgh Building News 2022, Lothian Architecture Images, Architects, Property Design Scotland
Edinburgh Building News 2022: Architecture
post updated post updated 24 January 2022
Edinburgh Architecture News 2022
24 Jan 2022
University of Glasgow ARC: Advanced Research Centre
The University of Glasgow welcomes the first researchers into its pioneering flagship research facility, the ARC (Advanced Research Centre). The £116 m, 16,000 sqm building will house a collaborative community of academics from across a range of disciplines and will be fully operational from Spring this year:
University of Glasgow ARC: Advanced Research Centre
Happy New Year to all our readers!
Isabelle and Adrian at e-architect wish you a Happy New Year.
Royal Scottish Academy Annual Exhibition
Online submission is now open for the RSA 196th Annual Exhibition!
Architects may submit up to 2 works of any dimensions in any suitable medium, including drawing, photography, print, film and models/3D.
Entry is £35 per work (student & under 26s £10) plus £10 hanging fee if selected.
Submission deadline: Friday 6 February 2022 at 5pm
RSA Annual Exhibition
Edinburgh Architecture News 2021 – selection below:
16 December 2021
Edinburgh City Plan: Capital Homes Shortage
Edinburgh City Plan
9 December 2021
"Budget Of Choices" Misses Prime Opportunity To Encourage Consumer Shift To Low Carbon Homes And Fails Would-be First Time Buyers
The "budget of choices" delivered by Cabinet Secretary for Finance and Economy Kate Forbes this afternoon has missed a prime opportunity to encourage a consumer shift towards low carbon homes and fails Scotland's would-be First Time Buyers.
Read the comment piece in full on the Glasgow Building News for 2021 page.
9 December 2021
First Glimpse of Rowanbank Gardens in Corstorphine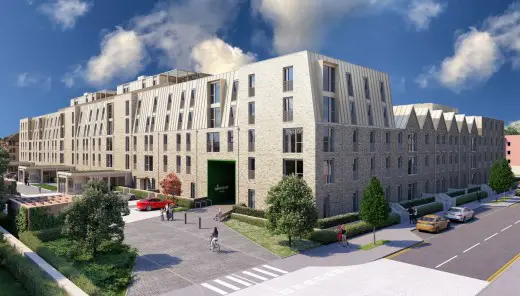 New website showcases industry-leading sustainable development set to become "a Spectacular Blueprint for Low-Carbon Living":
Rowanbank Gardens Edinburgh Housing
9 Dec 2021
Artists studio Garage Conversion in Edinburgh
Design: Konishi Gaffney Architects
The Artists studio Garage Conversion project was to form a new studio space for an artist. Konishi Gaffney Architects repurposed the existing garage, infilled a new floor and the old garage door and fully insulated and improved the interior:
Artists studio Garage Conversion Edinburgh
6 Dec 2021
West Town – Vision Unveiled for New Edinburgh Neighbourhood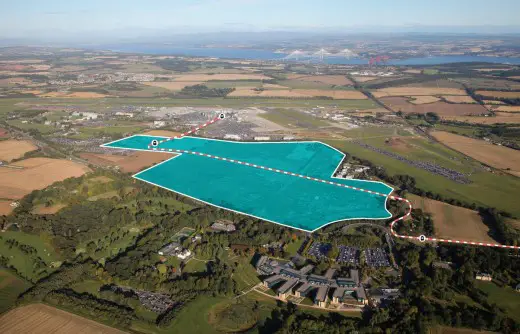 image courtesy of architects practice
Space for 7,000 New Homes Plus Commercial and Community Facilities at 205-acre Site in West Edinburgh. The development consortium which owns more than 200 acres of prime development land in the west of Edinburgh has unveiled an ambitious vision for a significant new neighbourhood to be built on the site.
West Town Edinburgh Property Vision
6 Dec 2021
Cammo Meadows by CALA Homes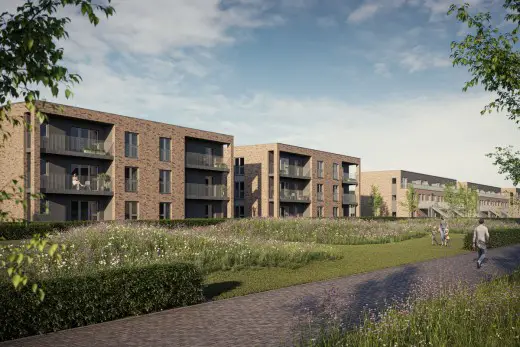 Cammo Meadows by CALA Homes News
A style of housing intrinsic to the Scottish capital is launching at a development in a sought-after suburb. Cammo Meadows by CALA Homes (East) is the latest destination for the developer's reimagining of the traditional Edinburgh colony model, which consists of a ground floor apartment with two duplex homes above it, accessed by an external staircase.
24 Nov 2021
2021 Saltire Housing Design Awards
The Saltire Society today announced the shortlisted houses for the 2021 Saltire Housing Design Awards, which celebrate the diversity of the best in new housing in Scotland. The 2021 judging panel is made up of industry experts steered by Guest Chair Ginnie Atkinson, former Director of the Edinburgh International Film Festival.
24 Nov 2021
Digital Transformation for Planning in Scotland
The delivery of the Digital Transformation for Planning in Scotland is well underway, following the programme's launch in April this year.
The Scottish Government are diligent about adding updates and new articles (blogs) to our website – https://www.transformingplanning.scot/digital-planning/ and via Twitter and LinkedIn, however, they are aware that many of our stakeholders for this exciting programme do not consume their content here.
The Scottish Government would like to forge a relationship with you whereby they create content that speaks to the transformation programme activity to inform our key audiences, and that also, hopefully, will be of interest to you.
Against their 5 strategic missions:
1: to unlock the value of data for the development of digital planning solutions
2: to deliver end-to-end digital technologies that enhance the planning experience
3: to help create the conditions for digital to flourish, by engaging in a skill audit and programmes of development and CPD
4: to deploy the use of digital tools that drive connection, collaboration and engagement bringing communities closer to their local place plans and planning decision making
5: to embed a culture of digital innovation
The Scottish Government have identified 7 year one priorities that include:
Exploring Smart payment and applications for Planning and Building Standards applications in Scotland, establishing a Skills programme for planners, developing a suitable design system and Gateway entry site, supporting the digital realisation of National Planning Framework 4 – the draft of which was launched on November 8 2021, and issuing 8 initial community engagement subscriptions (from 32 that will be available across 3 years) to bring local projects closer to local place plans.
Clearly, the Scottish Government have lots of news and interesting projects underway, and they would like to make sure that those who are curious about what we are doing, and would like to understand the complexities of transforming an entire planning system, and who maybe do not have time to gather information from many sources, are exposed to their activity.
22 Nov 2021
Deposit Unlock mortgages launched nationally
Deposit Unlock, the home building industry-led mortgage scheme that allows new build buyers to purchase with a 5% deposit, today launches nationally with 17 major builders after a successful regional pilot:
21 Nov 2021
The Angus golf resort, hotel and spa design
Design: 3DReid Architects, Edinburgh
An updated masterplan for a £100m world-class golf resort, hotel and spa in the Angus countryside has been submitted to Angus Council for planning consent by 3DReid architects. The Angus represents one of the biggest hospitality investments in Scotland in recent years and could contribute more than £40m to the local economy per year once it's operational.
20 Nov 2021
New Homes Launches in Edinburgh & Leeds Target Zero Carbon City Living
Niche housebuilder Artisan Real Estate has raised the bar for sustainable development with the launch of an ambitious design framework geared to achieving low to zero carbon city living. The developer will now incorporate a set of rigorous guiding principles throughout the development cycle, governing both its environmental and social responsibility whilst responding to the changing requirements of home buyers and local communities across the UK.
Artisan Real Estate Sustainable Homes News
More Edinburgh Building News 2022 online soon
Edinburgh Architecture News Archive
Edinburgh Building News archive links below:
Edinburgh Building News 2020
Edinburgh Architecture News Jul – Dec 2017
Edinburgh Architecture News Apr-Jun 2017
Edinburgh Architecture News Jan-Mar 2017
Edinburgh Architecture News 2016 – Archive for July to October
Edinburgh Architecture News Mid 2016 – Archive for May to June
Edinburgh Architecture News Early 2016 – Archive for the early part of the year
Edinburgh Architecture News 2015 – Archive
Comments for the Edinburgh Building News 2022 page welcome